Building and managing a complex supply chain starts with due diligence and quality assurance. Get it wrong and you can expect headaches from disgruntled manufacturers through to unhappy customers, but get it right and you can secure a decent profit margin and great working relationships up the line.
Here are the top five steps to optimise your supply chain:
1. Evaluate their ability to supply
Your primary focus for a successful supply chain should be risk management and compliance, particularly if you are not geographically close to your supplier. The most important part of any complex supply chain is to assess the risk and minimise the potential for any negative impact on supply.
During this assessment, factor in both quality and quantity. A manufacturer might produce at high volume but if one in every 10 products is not up to standard, then that will negatively impact your brand if it gets to market.
2. Find a fair price point
Negotiating a price for goods is not always about bargaining with the supplier. The key is for the factory to see the long-term relationship and for the customer to accept that cost of goods reduction can take time to happen. Asking for price reductions first can actually prompt price increases!
Recognise also that suppliers need an incentive to produce quality goods for you, so expect higher prices for higher quality standards.
Your supply chain needs to be fair, sustainable, and represent real value for money for the customer and the appropriate price for suppliers so they do not lose out or compromise on quality.
At the start of any supplier relationship, be clear about your quality requirements and work out a suitable production process. You should even write quality requirements into contracts and KPIs to make sure there are no unexpected surprises on your invoice down the track.
3. Monitor their ability to deliver
Performing continual factory audits and evaluations is critical. Often factories look acceptable at first, but this may be a case of everything being spruced up with everyone on their best behaviour for the potential client. It doesn't show whether they maintain that high standard over time.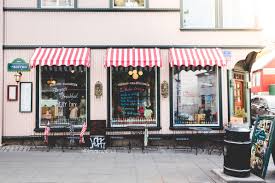 Inspections should encompass both in-line production, to see that the factory isn't cutting corners, and the final product. How the pre-production sample corresponds to the real thing is a good indicator of whether the supplier is applying your quality standards.
For consistency, assemble a team of quality assurance (QA) and quality control (QC) people on the ground. Consider including someone with technical product development experience as well, so they can troubleshoot and help eliminate problems before they occur. Customers may request third party testing as part of their purchase agreement and that's okay too, but having your own team means you can conduct your own checks as part of your internal work flow.
4. Assess their ability to improve
If your supplier is not up to standard, their willingness to undergo a factory improvement program, usually consisting of minor changes to achieve compliance, will tell you a lot about their relationship with you. In a good relationship, a factory owner will see this as your investment in them – after all, you could have gone to another factory. In the long term, it benefits their business.
5. Don't compromise if you want long-term success
Don't be afraid to walk away from potential suppliers who don't comply with your standards or who refuse to follow improvement programs. If you establish your business on solid supply chain relationships, you'll set it up for long-term success.
Sofa Brands brings heritage Italian-made and designed Calia Italia and Nicoletti Home sofas and upholstery to Australia and New Zealand for consumers to purchase at as little as one-third of the price of a typical Italian-made, top-of-the-range sofa. It is anticipated that the brands will be available in select partner stores and market places in Australia and New Zealand by the end of 2018. Visit http://sofabrands.com.au