As Christmas day draws closer many of your customers will be thinking about the finishing touches for their presents. We share some inspirational last minute gift wrapping and packaging ideas that your customers will love – and how some retailers are keeping it COVID-safe.
Make your customers feel extra special in the final lead up to Christmas with a gift wrapping station in store. All you need is a table, some wrapping supplies and some staff with a good eye for detail. Perhaps a gold coin donation for wrapping that you can donate to a selected charity or to cover your costs. Last minute shoppers on the go – perhaps heading straight to a family gathering or an office Christmas party – will really appreciate the added convenience of a gift wrapping station.
If having a dedicated wrapping station set up in your store isn't an option, perhaps look at bundling together some DIY wrapping kits – complete with wrapping paper, ribbons, decorations and tags that customers can easily grab and go. Have some examples on display so customers can get an idea of how they can easily create a beautiful bundle at home. This is a great COVID-safe way to offer your customers a great experience from the moment they step into your store, to the moment they hand over their give to the lucky recipient.
Offer VIP customers complimentary wrapping
If you have customer loyalty programs you are wanting to increase signups for, or an existing program, adding complimentary gift wrapping to the benefits of the program is another great way to share the love.
ARA Member David Jones is offering their signature gift-wrap to add that finishing touch and is complimentary for purchases made with David Jones American Express Card or a David Jones Storecard. More information can be found here.
Online stores can follow suit, with ARA Member The Iconic giving customers the option to opt in for gift wrapping at checkout and they'll take care of the wrapping. More information here.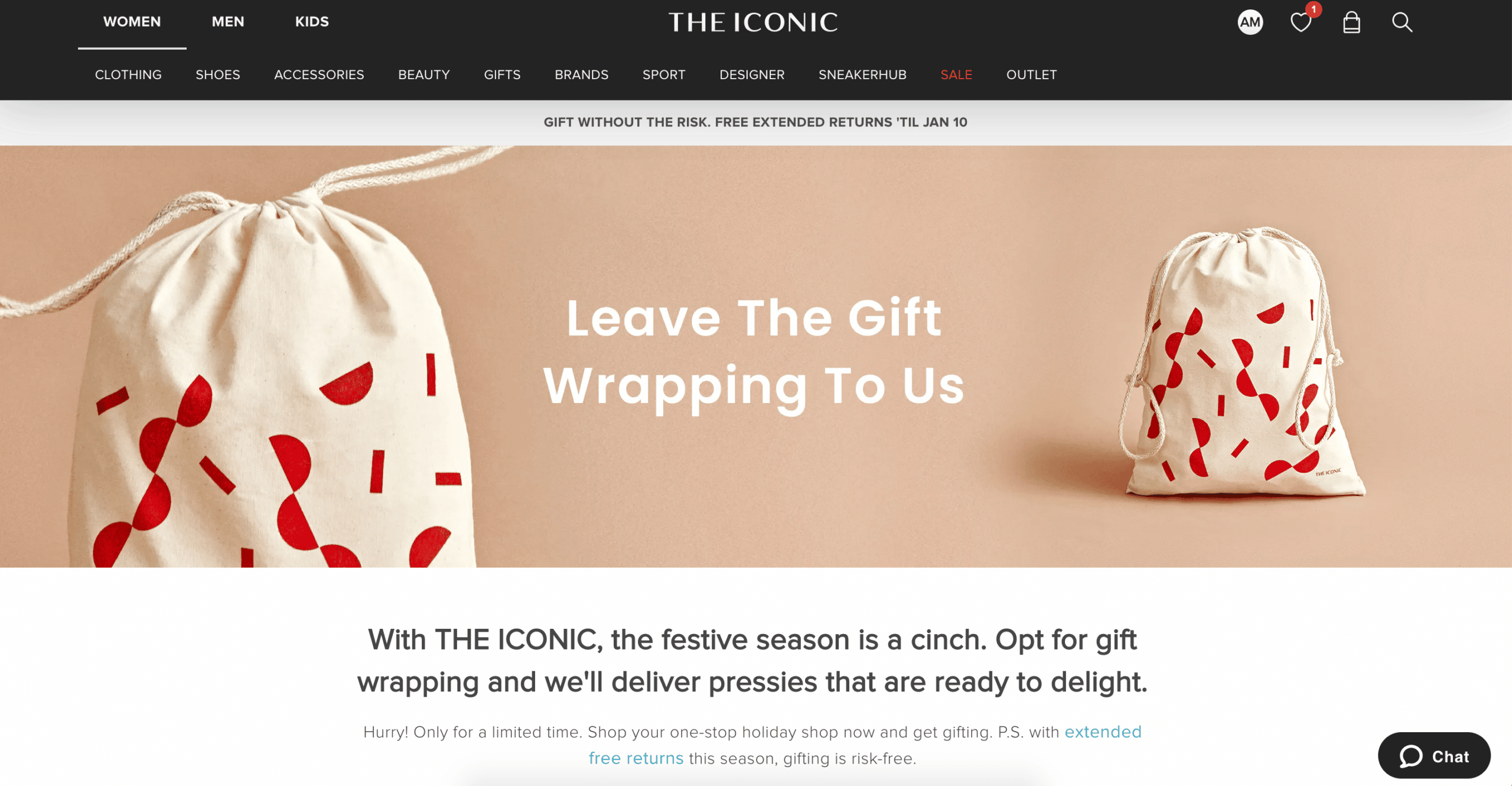 For our hair and beauty members, these final few weeks are a great opportunity to create some wonderful bundles or bespoke treatment packages for your customers to grab for loved ones (or themselves).
This period is also a great time to promote your available gift cards that will help drive bookings and additional spending into next year. Our hair and beauty industry association HBIA this Christmas season is supporting the pamper gift card. Read more here.
Some bundle ideas include:
Oily, dry and combination skin care products (perhaps offering a complimentary skin consultation)
Beach and summer holidays – UV protection and summer ready products
Bundles for different hair care needs
Additionally, you could run a promotion where your customers introduce a friend to the salon and receive a complementary blow wave or add-on to their treatment.