The national wage increase (2.4 percent) comes into effect from the first full pay period starting on or after 1 July 2016, which means retailers need to get their heads around where the new wages are kept on the ERMS.
How do I find the new national wages on the ERMS?
1. Log into the ERMS site using your membership number and password
2. Click on the tab "Awards and Wages" followed by the tab directly underneath "National wages 2016".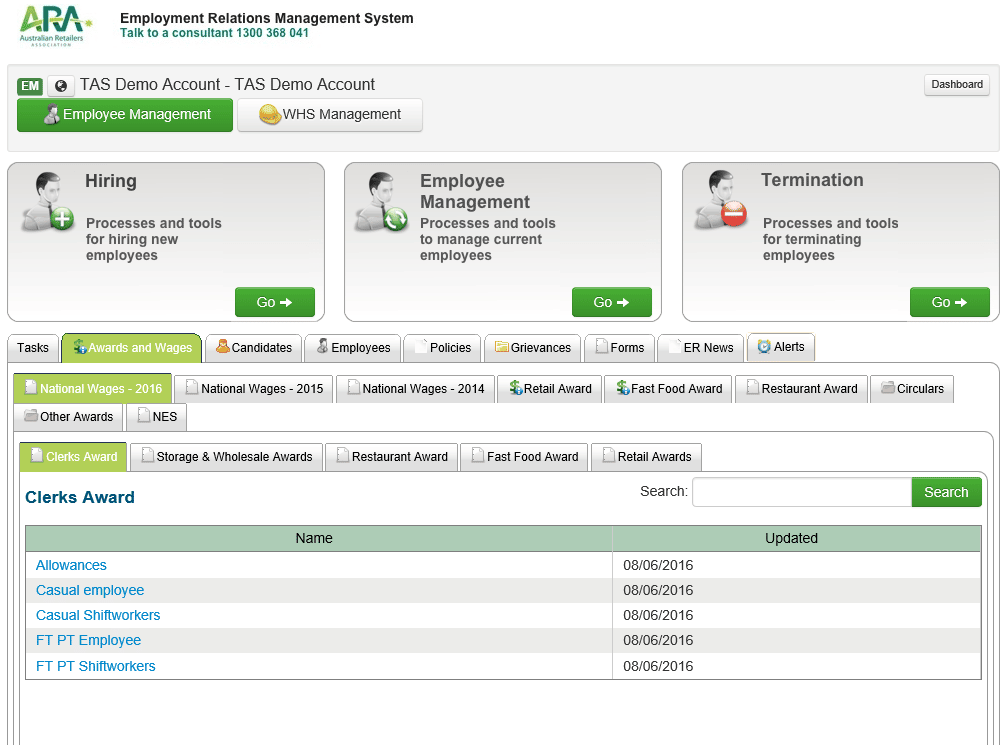 3. Directly under "National Wages – 2016" you will see another row of tabs with the relevant Awards – "Clerks Award" "Storage & Wholesale Award" "Restaurant Award" "Fast Food Award" and "Retail Award". Click the relevant tab for the Award that you require the wages for. For e.g. for "Retail Award". The relevant hyperlinks for the wage tables are below: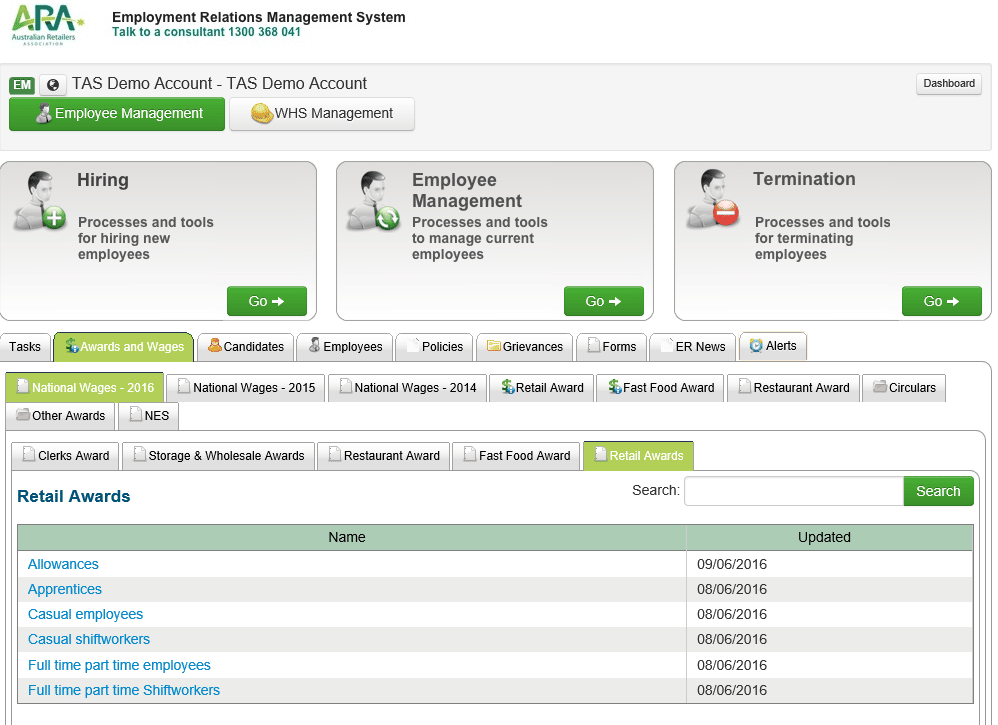 For more information regarding the ERMS please contact the ARA Employment Relations Team on 1300 368 041.