"Christmas is the most critical time of year on the retail calendar, and despite rising interest rates, inflationary concerns and staff shortages, businesses are looking to the festive trading period with cautious optimism." says 

Paul Zahra, CEO, Australian Retailers Association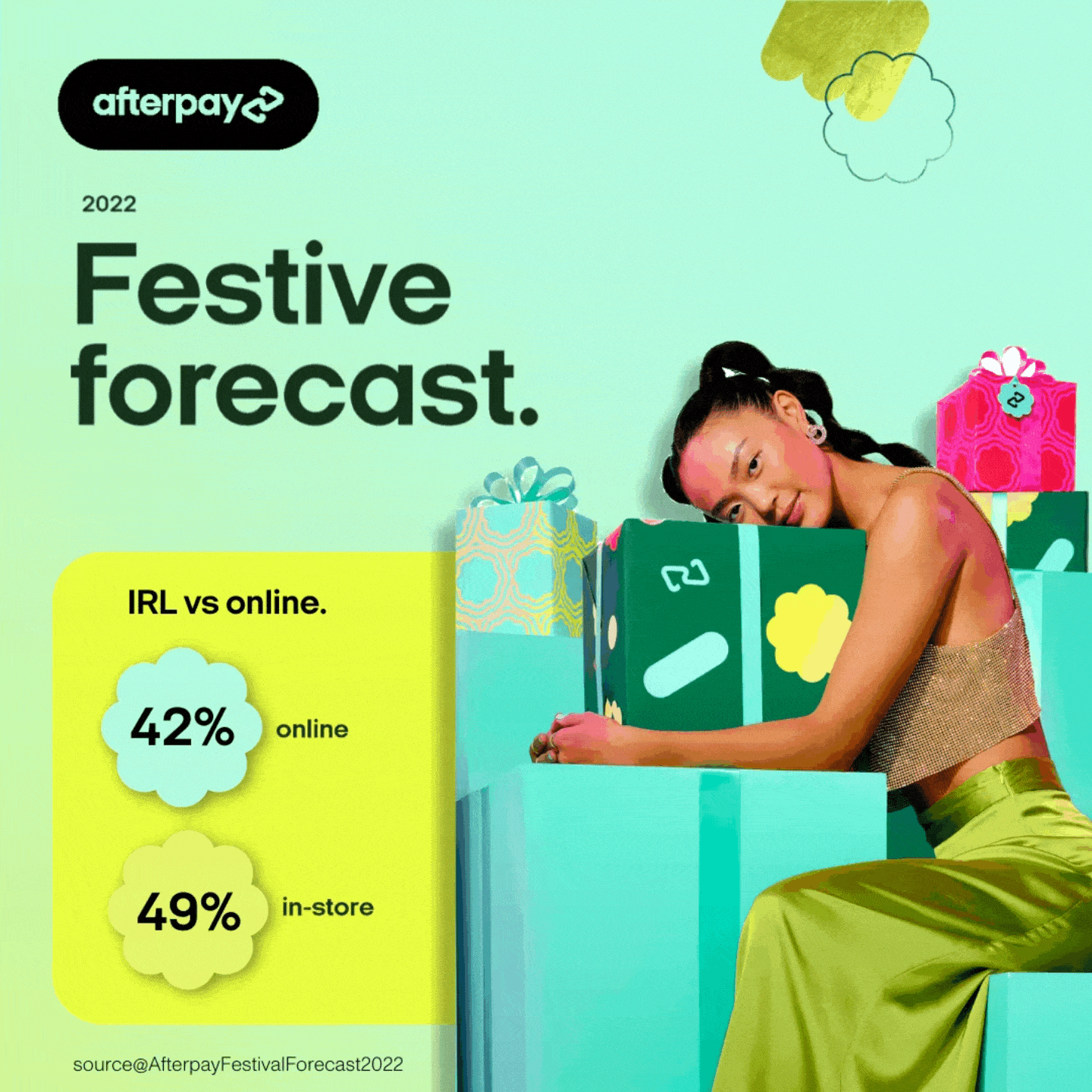 How will Aussies be balancing shopping, spending and saving this Christmas amidst the rising cost of living?
The Australian Retailers Association has partnered with Afterpay to share the latest key insights into consumer spending you need to know this Festive season.
The ARA's forecasts show nearly $64 billion will be spent in stores and online in the lead up to Christmas – a 3% increase on last year, which indicates that consumers will continue opening their wallets in the face of cost-of-living pressures.

But how are they managing their spending? Afterpay's 2022 Festive Forecast Report found that 38% of shoppers have said they're cutting back on general purchases, while 24% reported cancelling or stopping certain activities, such as subscriptions.
"What's helped to sustain spending throughout the year is the high level of savings Australians accumulated during the pandemic, supported by government stimulus and cost-of-living relief measures. This has acted as a buffer to the financial shocks for households and are contributing to the record levels of consumer spending," Mr Zahra said.
Christmas is the most special time of year, and despite the ongoing economic disruption, Australian retailers have good reason to feel upbeat.
Here are the top 5 data insights you need to know this festive season
1
Festive spending still looks strong. Despite Aussies feeling inflationary pressures, most shoppers plan to spend the same or more this Christmas.
---
With an average spend of $50-$150, 58% of shoppers will buy online and 42% will purchase in-store
2
Christmas will come early. Younger shoppers in particular, are getting organised and making gift lists early.
3
Gift-giving inspiration uncovered. Consumers will look to family and friends' recommendations, in-store environments and social media for gift ideas.
---
49% will take inspo from family and friends, or from in-store or shopping centres, while 42% will look to social media and 25% to shopping apps.
4
Top retail categories revealed. Gift cards and vouchers, along with clothing and toys, will top gift lists this year.
5
Buy-now pay-later (BNPL) services are most popular among Gen Z and Millennial shoppers. 1 in 10 Aussies plan to use BNPL to help with budgeting for larger purchases.
---
1 in 10 Aussies plan to use BNPL to help with budgeting for larger purchases.