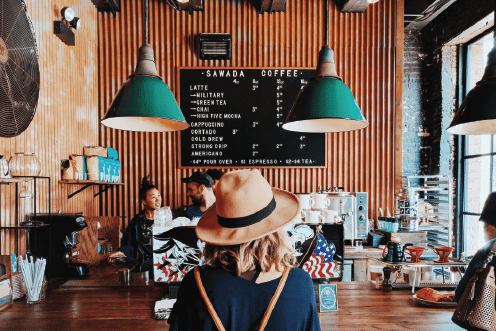 By Gabriela Pasqualon – Velpic
High staff turnover is widespread in the retail industry. Not because millennials are bad workers, but because attitudes to work have changed, and the nature of the workplace as well.
Most employees in today's marketplace do not want a stable job. What they value more are opportunities for growth, flexibility and a cause they care about.
Flexibility may suit the needs of retail demand cycles with the pattern of employing a high ratio of casual staff, yet this situation is not without its own challenges.
The resources poured into training casual staff who may not last the distance could be time consuming, cost prohibitive, and tiring. To hire and keep quality retail staff, retailers need to be smarter with their training. Here are three ways to make it happen.
#1 Ensure your hiring managers know how to interview
Not everybody has the skills to hire effectively.
A single bad hire could cost more than $50,000 and goes far beyond a lost fee to a recruitment agency. Consequences include lost productivity, lower employee morale, damaged client relations, lower sales, plus the cost of replacing and retraining another new hire.
The cost to train and induct and the loss of wages are just examples. Imagine how effective it could be if you could create a custom training lesson for hiring managers on how to hire effectively.
Allow for scenario-based examples, role playing, and the opportunity to learn from their peers. Imagine producing this once, then being able to use it multiple times indefinitely, anytime hiring managers want a refresher on what to look out for during the recruitment and interview process.
#2 Provide a career path from stores into head office
In today's economic climate, companies need to explore strategies besides traditional recruitment if they want to hire and retain more good staff. Many retailers are experiencing a reduction in quality applicants. The number of applicants is generally down, and with the quality also waning, as your talent pool is shrinking. Some retailers provide career paths from store to head office, but not all.
What if your store high performers were put through a custom training program that they carried out over a series of months, that upskilled them and primed them for a career in head office?
#3 Create a training plan to support and develop your people
It can't be all about offering an increase in salary to retain your high performers. Often a lack of career development and progression is reason enough for an employee to leave.
First impressions count. Top companies are 35% more likely to start onboarding processes before new hires' the first day of work, and 69% of employees are more likely to stay with a company for three years if they had a great onboarding experience.
The retail store environment is a relatively flat hierarchical structure but people still want to learn. How would your store staff feel if they were periodically provided with an update on store performance, delivered via video from your Managing Director or Regional Manager?
How would they feel if they were provided with training around their Personal Development? Offer them bite-sized snippets on a regular basis to keep them engaged.
Within Head Office, the same applies. Not everyone wants career progress, but you can train those that do and those that don't, just in different ways. Upskill those that do under their succession plan with Management and Leadership coaching programs, Budgeting and Finance Skills training, and the knowledge specific to their pathway.
For all others, there are plenty of ways in which they can be developed – Health and Wellbeing programs, Communication and Social skills, and Customer Service to name a few.
Hiring entry level candidates with the right attitude and behaviours and training on skill.
Let's look at the example of a Buyer Assistant.
Ideally your successful candidate will have:
An understanding of the category, or better still, previous experience working in the category

Strong attention to detail, problem solving and numeracy skills;

Demonstrated advanced computer literacy in Microsoft Office Excel, Word, PowerPoint and experience with your ERP system

What if your candidate fit your brand personality to a tee but only had:

Excellent written and verbal communication skills

Strong Interpersonal and negotiation skills with an ability to communicate clearly and concisely

Ability to work under pressure and meet tight deadlines
What if you trained them on Excel, Word and PowerPoint? What if you could provide video-based process training or screenshare that demonstrates the work process a BA needs to know, and exactly how an existing BA carries out their role? This video could be shared with all new starters and could be accessed as an On-Demand lesson for ongoing reference. What if this training was available to them to do anywhere at any time?
To recap, here are three great strategies for hiring and retaining great retail staff:
#1 Ensure your hiring managers know how to interview

#2 Provide a career path from stores into head office

#3 Create a training plan to support and develop your people
It may all seem a little overwhelming at first, but with a clear strategy and technology platform to handle all types of training, you can find yourself building a great foundation for hiring and keeping great retail staff. For a scalable and affordable solution with a host of short-term, medium-term and long term results, consider Velpic.