C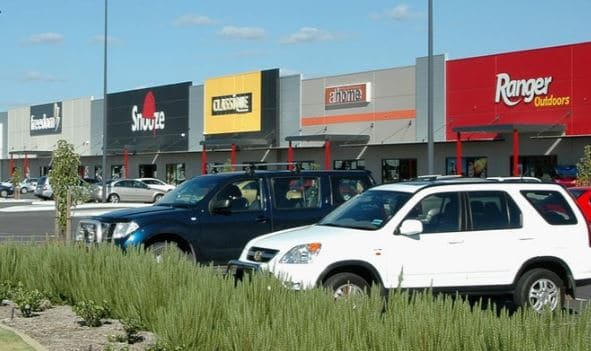 ontinued strong demand from international and local retailers is driving the creation of new large format retail stock, with above average supply levels predicted for the next three years, a new CBRE report has revealed.
Sustained sales growth in the large format sector is driving increased demand from both traditional and non-traditional large format brands and investors, according to CBRE's Q2 Retail Marketview report.
CBRE Senior Research Manager, Australia, Danny Lee, said almost 270,000sqm of large format space is scheduled to be completed in 2016, with 66,000sqm brought to the market nationally in Q2 alone.
"Supply levels are expected to remain above long-term averages over the medium term, with over 1million sqm of large format stock forecast to be completed by the end of 2020."
Chris Parry, CBRE's Australian Head of Large Format Retail, said the strong supply pipeline is being driven by continued retailer confidence in the sector, with both local and international groups targeting expansion opportunities.
"Despite the strong supply predictions, we expect vacancy rates to stay low and support rent growth as retailer competition remains heated in the sector. For a long time new supply was dominated by hardware, with little or no specialty floorspace, which has fuelled an under supply of multi-tenanted large format floorspaces," said Mr Parry.
"Developments currently under construction, include Marsden Park and Camden Valley Way in NSW, Kingston Central Plaza in VIC and North Lakes Large Format in QLD, which should bring over 55,000sqm of stock to the market by early 2017 and give both new and existing retailers opportunities to expand."
CBRE Research has identified that in order to cater for consumer preferences and draw foot traffic, traditional homemaker centres are diversifying the retailer mix to bring in more lifestyle and non-traditional retailers.
"In addition, traditional large format retailers are seeking smaller format stores, to cater to the growing population living in inner city apartments," said Mr Parry.
The strength of the large format sector is further being demonstrated by the active transaction environment, with CBRE Research reporting seven deals totaling $333.8 million in Q2 alone.
"These included the sale of the Indooroopilly Central sale for $85 million and Aventus Retail Property Fund's acquisition of a $219 million portfolio of five east coast properties," said Mr Parry.