Retail's history is filled with stories about disruptive change and keeping up. It's time to take a deeper look at why and to reflect on the common practices that are holding the industry back from truly meaningful change.
We've seen once prominent Australian retailers struggle to keep their loyal customers and some large international brands fail on entering the Australian market. Many of these brands, with an abundance of resources at their disposal either failed to take note of the upcoming trends in the marketplace, took a 'one size fits all' approach or rested on their laurels for future success.
By the time these lessons became obvious, it was already too late for some. These sentiments are often overly simplified stories, putting the blame right back on these disrupted industries for forgetting what got them there in the first place – the customer. However, it isn't just a lack of customer centricity that's brought so many businesses down in recent years as complacency plays a big part in it too.
The biggest sin for any industry leader is the belief that what they're doing right now will still be relevant in a couple of years. Sure, thinking of the business above the customers may have been the final nail in the coffin, but at some point all those businesses grew into leaders by having something that perfectly lined up with consumers at the time, but so many have failed to continue to understand the changing customer landscape.
The bigger the business, the harder the fall
Some of the biggest companies at the turn of the century are gone today. The rise of digital technology and connected consumers has left many once thriving brands with no real strategy to drive meaningful change. Research from the International Data Corporation (IDC) shows digital transformation is estimated to add $45 billion to Australia's GDP by 2021, with lessons from brands past, what does this mean for larger retailers today, and ensuring their future is secure moving forward?
The IDC study also shows the top two barriers to digital transformation citied in the study are empowering their employees (execs right down to the shop floor) and taking advantage of the opportunity that digital transformation presents. However too many retailers focus on short terms sales goals, rather than looking at the bigger picture, and how to leverage future opportunities.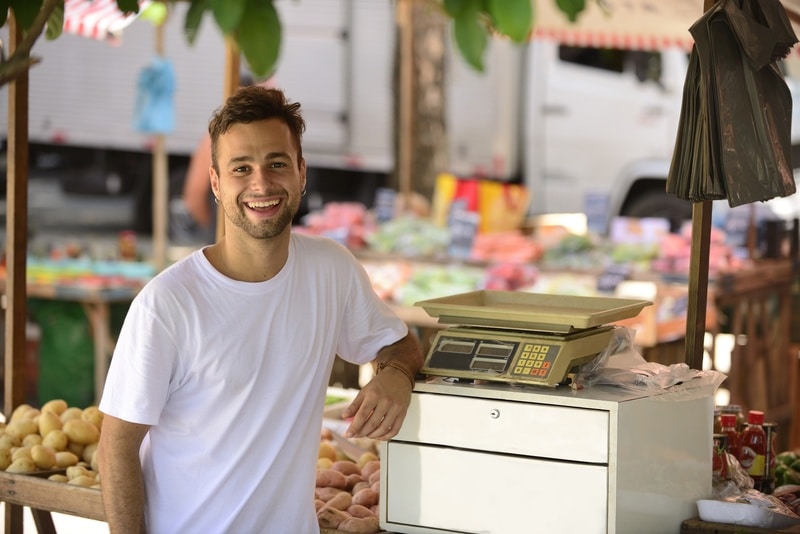 The problem with disruption is that it comes from the places you'd least expect – and it never happens at a convenient time. Looking at the demise of some of the international entrants and the challenges faced by some of the historical top local performers, it didn't happen overnight, but as a gradual decline in missed opportunities to focus on where the Australian market was heading and aligning their business, supply chain and infrastructure to meet the changing market.
The difference between customer experiences at a traditional retailer versus customer experience at Amazon is hard to measure. Amazon didn't get where it did with an army of knowledgeable sales associates, but rather with inventory and a distribution model that ensured a product was available when and where the customer wanted it. We're still waiting to see the full impact Amazon's arrival will have on the Australian retail environment, but since the e-commerce behemoth's recent launch, we've seen a number of Australian retailers under pressure against a changing retail landscape, other international players enter and leave the market, acquisition and de-merger activity and all retailers attempting to keep up with the level of online customer service that Amazon (will eventually) offer by launching their online store.
You'd be hard pressed to find someone from the retail industry who says the customer is not important. But what retailers couldn't control was the power customers have gained from internet searches, review sites and price aggregators. Services like Uber, Airbnb and eBay almost took out the middle man – providing greater transparency on price, service level and availability. Their rise was a symptom of the archaic practices and at times the unfriendly customer positioning of traditional industry powers that failed to understand the democratising nature of the internet and mobility.
It's not that businesses forgot about their customers so much as they forgot that customers naturally evolve and that the pace of evolution only sped up once we all started carrying internet-connected devices with us everywhere. Settling for the status quo is the killer.
Wait too long, however, and that transformation could easily pass you by.
Infor builds business software for specific industries in the cloud. With 16,500 employees and over 90,000 customers in more than 170 countries, Infor software is designed for progress. To learn more about Infor, visit www.infor.com.