Millennials are growing up and their purchasing power is increasing significantly, latest research has revealed.
The Nielsen Millennial Report indicates that the food and grocery retail market share of this group will jump to 17% by 2021 from their current share of 7%.
John Price, Director of Marketing Effectiveness at Nielsen said that the research has shown that retailers, suppliers and manufacturers need to have a better understanding of this lucrative group.
"Millennials are in a constant state of transition as they join the workforce, move into new homes and start their own families.
"To tap into this growth opportunity – companies must engage with and delight them in a more multi-faceted approach than prior generations," Price added.
As a group, Millennials are more educated, connected and demand more from brands and products. Compared to other generations, almost two-thirds of Millennials will actively look for organic cues (62%) and sustainably sourced (60%) products and half will seek out environmentally friendly products (50%) when grocery shopping.
Despite a lower than average income, 40% will pay more for a product if it is consistent with the image they want to convey.
Millennials are more connected than ever. On average, they have access to ten connected devices in the home and are fully immersed in both their digital and physical lives.
"To engage Millennials well, brands need to be visible and consistent across platforms and marketing channels," Price concluded. "Millennials are the new consumer powerhouse and to capitalise on this growth opportunity, companies need to know how their consumer behaviour is unique."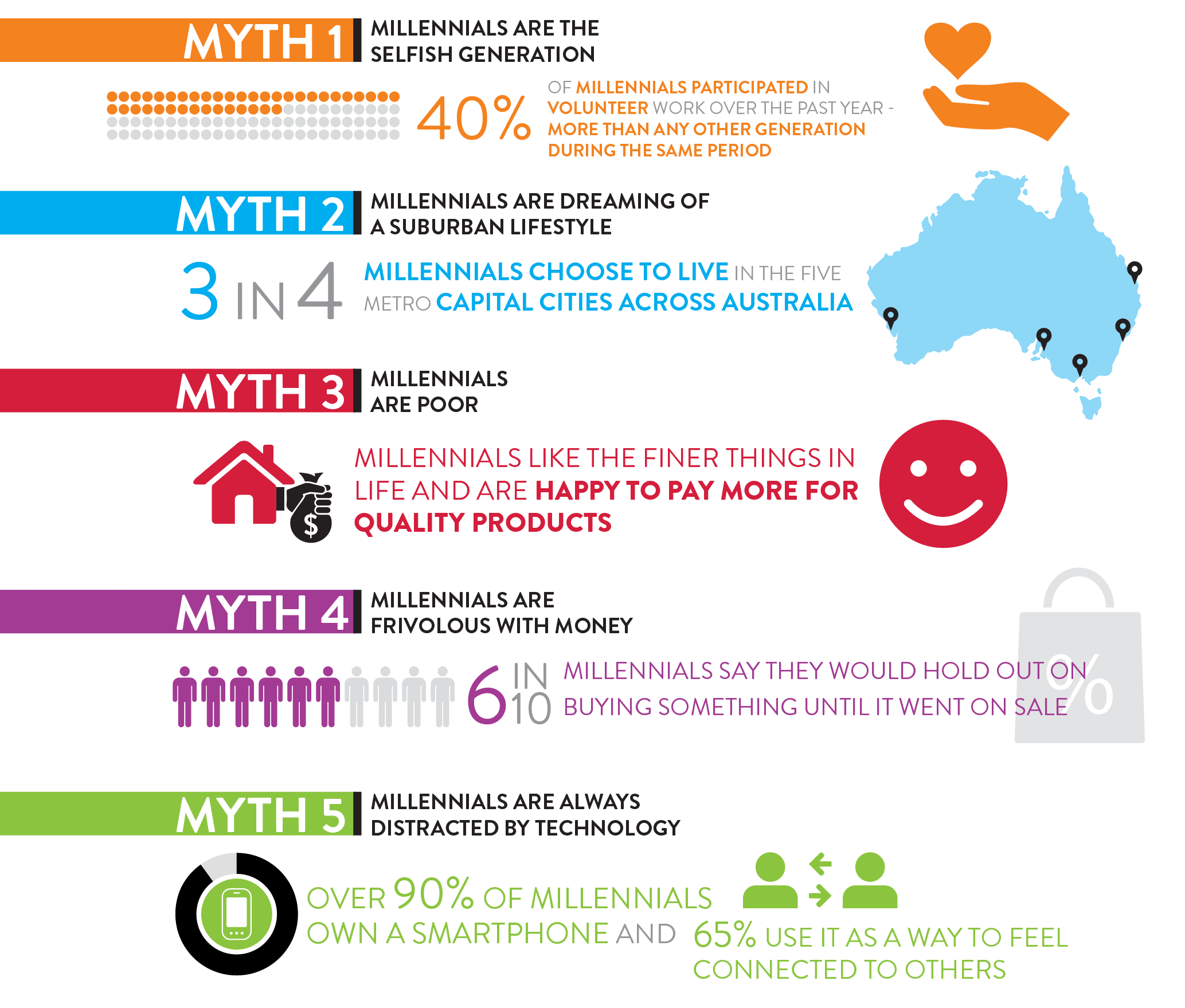 ABOUT THE NIELSEN MILLENIALS REPORT
The Nielsen Millennial Report looks at how Australian retailers, suppliers and manufacturers can tap into this enigmatic group of consumers, whose purchasing power and patterns will shape the future of the retail industry. It provides insights into the Millennial generation's demographics, attitudes, values and technology use; while also comparing this group to counterparts such as Gen X, Gen Y and Baby Boomers.
For more information regarding this report please contact Jackie Helliker jackie.helliker@nielsen.com