If you just had to open the lid of a bucket full of cash with your name on it, would you do it? I think most of us would (assuming it was money earned legally!). But many Australian retailers are not opening that lid, at least not when it comes to marketing to attract the nation's 7.3 million Baby Boomers (those born between 1946 and 1964). Aussie Baby Boomers are big spenders; they account for 55% of Australia's wealth and the 55-plus category is known to spend a whopping $4 billion a week on products and services.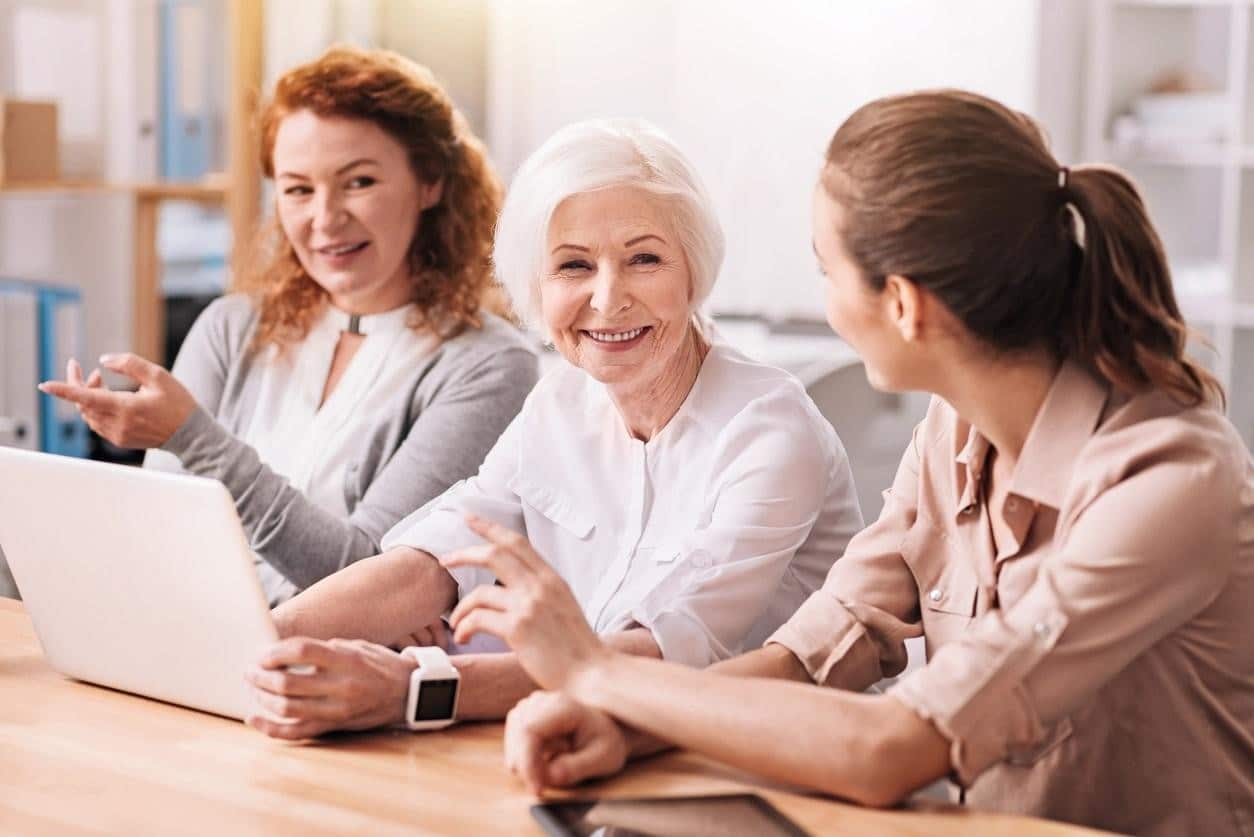 You wouldn't think that our online retailers took notice; Australian ad spend targeted at the Baby Boomers is low in comparison to their spend. It's no wonder that when it comes to ecommerce, retailers are yet to unlock this revenue-generating gem! To help retailers re-think their approach, we published an e-book, 'The Grey Dollar: eCommerce for Baby Boomers,' based on survey data from over 4,000 shoppers around the world, including Australia. Did you know the following things about Baby Boomers?
Baby Boomers are top spenders
Baby Boomers outspend younger adults online 2:1 on a per capita basis. Online, they lead these shopping categories: hardware & garden, books & stationery, liquor, electronics & appliances, and computing.
Baby Boomers love technology
Baby Boomers are not as old fashioned as you think. Over half (52%) admitted to using their mobile phones while eating, while only 38% of Gen Z and 45% of Gen X consumers did the same.
Baby Boomers are genuine
A majority of Gen Z shoppers (61%) said they never intended to complete their online purchase as they were only browsing, whereas only about a third of Baby Boomers (35%) had the same intention.
Baby Boomers love free premium shipping
While everyone loves free shipping, Baby Boomers recognize that great service comes at a cost. 61% of Baby Boomers will increase their cart size to qualify for free premium shipping, with express (1-3 days) shipping being the most popular.
Baby Boomers are fair in returns
Again, Baby Boomers demonstrate that they'll pay for great service – they don't mind paying for postage when returning their online purchases. 61% of Baby Boomers prefer to return items by mail, compared to 37% who prefer in-store returns.
While being generous and genuine makes Baby Boomers great shoppers, there's one thing that's standing in the way of conversion: shipping. With 85% of Baby Boomers surveyed for the e-book admitting to abandoning their carts, and shipping-related pains being reasons for doing so, retailers have a big (albeit precise) challenge ahead of them. Add the dilemma of having to balance great customer experience with maintaining good profit margin – and you have the perfect excuse why many retailers stop short from tackling their shipping and fulfillment challenges.
To any ecommerce retailer who takes growth seriously though, ignoring the key cause of cart abandonment is bad for business. We know from 'The Grey Dollar' that 68% of Baby Boomers abandoned carts due to the cost of shipping, and 51% did the same when shipping costs were communicated too late in the buying process, so addressing these issues must be prioritised. Hence, the tips below have a specific objective: increase conversion, develop trust, and grow loyalty among Baby Boomers while streamlining the way retailers do shipping and fulfillment.
Encourage more spend with free shipping
As high shipping cost is a main barrier for Baby Boomer online shoppers, using 'free shipping' promotions can entice them to complete checkout. To make 'free shipping' work for you, using a shipping technology such as Temando's to set rules for how much a shopper needs to spend to qualify for free shipping will ensure that such tactics enhance, and not subtract, your profit margins.
Promote premium shipping options for better conversion
Baby Boomers love that online shopping is convenient, and they have stated that they're willing to pay for good service – so why not include premium shipping options on top of standard shipping? Installing new delivery services doesn't have to be difficult, so look for a shipping technology partner that can easily support your plan.
Step up communications with tracking
We know that being communicated to is important to Baby Boomers, so keep that going at post-purchase. 95% of Baby Boomers want visibility of their online orders, so providing regular tracking via emails or text/SMS will be highly appreciated by this group – helping build brand loyalty.
Build trust with a great returns experience
Baby Boomers value transparency, so back up the quality of your products with a great returns policy. Then, go one step further by creating an incredible online returns portal where customers can easily self-serve their returns. With 66% of Baby Boomers having returned online purchases in the past, a returns portal can help process returns much faster at less cost.
Marketers, dazzled by the shine of Millennials and Gen Z, often assume that the older a consumer gets, the less valuable they become – but we know that in the case of Baby Boomers, that's simply untrue. By choosing to ignore Baby Boomers, the ecommerce industry is missing out on a chunk of sales, and that's a mistake that the likes of Amazon is not making. Why wait – uncover more hidden gems about Baby Boomers and their online shopping habits by downloading 'The Grey Dollar' today.