Recently we celebrated 20 years in business, supporting Retailers in all facets of Retail Leasing and the challenges inherit in the Lessee/Lessor relationship, it is time to reflect where the industry is at and how it has evolved.
Although the internet was up and running, Retailers may have had an email address but were still ordering stock via fax, deals were done face to face or over the phone and documents were exchanged by facsimile or express post.
Smart phones weren't heard of and social media consisted of the Society Pages in the Saturday Newspaper, but Australia's first shopping centre was about to turn 40 and the Shopping Centre Management Industry was hitting its prime.
Centre Managers were more highly regarded than Leasing Executives (certainly by salary) and relationships between Retailers and Landlords was far more personal, today we constantly hear Clients who have barely met their Centre Manager but know the mobile number of the Leasing Executive.
What hasn't changed in 20 years, is the information gap regarding data surrounding retail leases and real estate performance between Retailers and Landlords, in fact this void has significantly widened as technology has expediently exploded. And Landlords have applied their superior resources to leverage their position manifestly.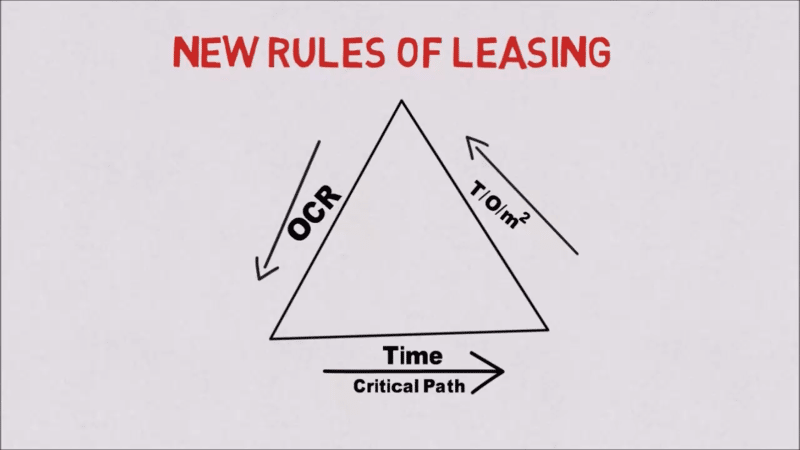 Although Retailers have certainly lifted their game when it comes to collating lease data and intelligence, the practices of how they apply this information and their strategic planning has not.
Around 20 years ago there was at best a handful of Retailer Lease Advocates, and we wanted to ensure that we remained relevant and transparent through aligning ourselves with Retailer/Industry Associations. Now there are probably upwards of a hundred, most of whom have evolved into the role within their group or brand without any real depth of experience, which has invariably lead to the old ways of doing business (negotiating a retail lease) being passed down the line and reflects the outcomes we see across the market currently.
Everyday my Team comes to me with yet another lease benchmark review which is the result of a poor lease deal done 5-10 years ago, and the compounding effects has overtime fractured the sensitive retail equation.
It's not enough that we have made significant changes to Retail (Shop) Lease legislation in every State & Territory to improve the rights of Lessees, but we still have Retailers making the same fundamental and hugely costly mistakes.
The profession of managing, and strategically leveraging the numerous commercial terms to deliver the right outcome to a retail investment that adds value (to the Retailer-you know the person who pays the bills) must change from just delivering a deal to taking the responsibility of future proofing the Retailer/Lessee to the next Lease event/renewal (and even the one after that).
The new rules of leasing is long overdue, the time has come to invest in not only delivering the right outcomes but to change the mind set of Retailers/Lessees and industry stakeholders to level the playing field not just for the deal done today but for the future. Where to start?
Tip 1: Put Time on your side!
If you have a Lease(s) expiring within the next two years, are responsible for brand/franchisee development, want to grow your portfolio, are thinking of buying a Retail business or want to be part of the transformation, firstly you need to register your lease(s) expiry date to receive a free lease event checklist and action plan at 18, 14, and 12 month intervals to assist you in leveraging your future outcomes. Register your lease expiry here.
Tip 2: Understand the lingo-Get your free ebook: Retail lease digest
Register here to receive Retail Lease Digest into your nominated inbox.
As Albert Einstein quoted, "Insanity is doing the same thing over and over again while expecting a different result." Let's stop the insanity.
About Lease 1
Lease1 is the leader in its specialist field and is committed to providing personal, timely and cost-effective services to save tenants time, money and stress in their lease negotiations. Visit www.lease1.com.au