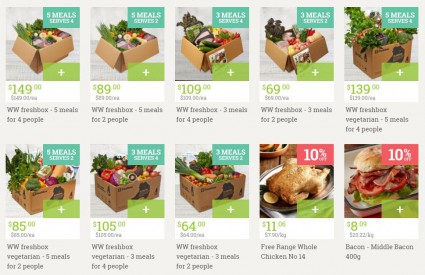 The team behind Aussie Farmers Direct has launched The General Store, an online only supermarket stocking grocery brands at low prices and bulk value lines not available in current supermarkets.
According to Aussie Farmers Direct CEO, Keith Louie, The General Store complements the fresh produce lines already offered through Aussie Farmers Direct, and addresses a long standing customer need.
"Our customers love getting their fresh produce delivered from smaller Australian farmers and local suppliers direct to their door, but until now they still needed to visit the supermarket for all their pantry staples. The General Store solves that problem," Mr Louie said.
"Now shoppers can visit one website, shop into one basket from Aussie Farmers Direct and The General Store, and receive one doorstep delivery."
Launching in Melbourne ahead of a planned national rollout, the combined product range from Aussie Farmers Direct and The General Store is planned to exceed the average Aldi or IGA, and provide competition to Coles and Woolworths.
"Every week we'll have low prices across The General Store, as well as hundreds of Specials. There is no minimum spend, and we offer free delivery for all but the smallest orders.," said Mr Louie.
The General Store will remain true to the social purpose behind Aussie Farmers Direct, of offering customers greater transparency about the origin of products sold.
"Sadly, many packaged groceries are no longer made in Australia from Australian ingredients, but they are necessities we all need to buy," said Mr Louie.
"We want to make it easy for customers to make informed purchasing decisions. So from corn flakes to canned soup and toilet tissue to toothpaste, the 'Australian-ness' of all products sold in The General Store is clear, and in our aisles you can always sort by 'Australian first'.
"In The General Store we will look wherever possible to support Australian food and grocery manufacturers, and we'll also donate 10 percent of the profits from imported products to the Aussie Farmers Foundation, which supports charities and grassroots community groups making a real difference in rural Australia."
Mr Louie said the combined offers gave Australian food and grocery manufacturers an alternative path to market that bypasses Coles and Woolworths, and gave prominence to Australian-grown and Australian-made products.