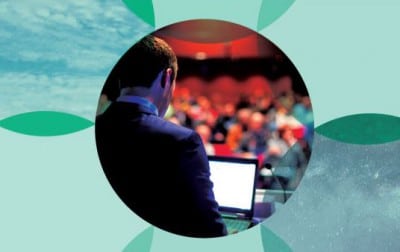 To be held from July 20 to 21 at the Royal Hall of Industries and Hordern Pavillion, this year's Online Retailer Conference & Expo will see some new additions to its line up.
This year Online Retailer will launch a partnership with Remodista and their global Women2Watch in Retail Disruption Program.
Thanks to this partnership, the Online Retailer event will offer Australian female Retail leaders the opportunity to be globally recognised for their success. Remodista's annual list of Women2Watch celebrates women who are leading the way in online and bricks and mortar retailing, experimenting with new ways to solve problems in operations, marketing, commerce, supply chain, logistics and globalisation. The 2017 Women2Watch list will be announced at the end of this year.
Online Retailer Sydney is the largest technology driven retail event in Australia, having seen 2500 people through its doors last year.
"We are excited to bring a new channel for global connection and recognition to Australian Retailers through the partnership with Remodista and the Women2Watch Program. It will certainly elevate the event to even greater achievement heights." says Online Retailer Event Director, Alice Kuepper.
The Online Retailer Exhibition, open to the public, will see more than 100 solution providers on the show floor, while the Conference will feature 70 expert speakers and five international specialists, including Brian Spaly, CEO and Co-Founder of TrunkClub, and Scott Emmons, Head of Innovation Lab at Neiman Marcus.
The line up of retail specialists also includes speakers from Myer, Cotton On Group, Williams-Sonoma Australia, MECCA Brands, Harris Farm and Lush Cosmetics.
Established in 2009, the event aims to bring the Australasian e-commerce industry together, for opportunities to network, as well as check out the competition and learn about new technology and services providers.
Online Retailer caters for pureplayers, and omni-channel retailers, start ups and established businesses.
Last minute tickets to the event are available here: http://www.onlineretailer.com/sydney/event-information/overview/
Tickets to the StarTrack ORIAS can be purchased at http://secure.tradevent.com.au/onlineretailer2016/.