What is the worst part about transporting delicate goods? You guessed it, packing fragile items in a way that ensures that they get to their intended destination in one piece with no damage.
If you want to keep your fragile goods intact, it is important that you carefully consider how to best package your products in a way that they don't shift, can be moved easily by cart or by hand, able to be stacked in a moving truck as well as being stored properly in at a warehouse.
Here are a few tips on packaging fragile items in a way that ensures they reach their intended destinations safely:
Use solid boxes only
Products can be damaged if they are not wrapped in the right box for the right item. Cardboard boxes become flimsy if stored for too long and must not be used for moving any items, particularly fragile products. If possible, use boxes that are labelled as 'dish packs,' as they are made of thicker and stronger cardboard which is much more capable of withstanding punctures as well as absorbing any shock from sudden movements.
Double wrap each item individually
Any of your delicate products should be wrapped individually according to their individual weight and size. Any loose pieces should be double wrapped in bubble wrap and other insulating material for extra precaution.
Packing peanuts
Packing peanuts are designed to fill a void within a box, taking up the space between the object being protected and the sides of the box. They flow around the object, interlink when stressed and can withstand a lot of shocks.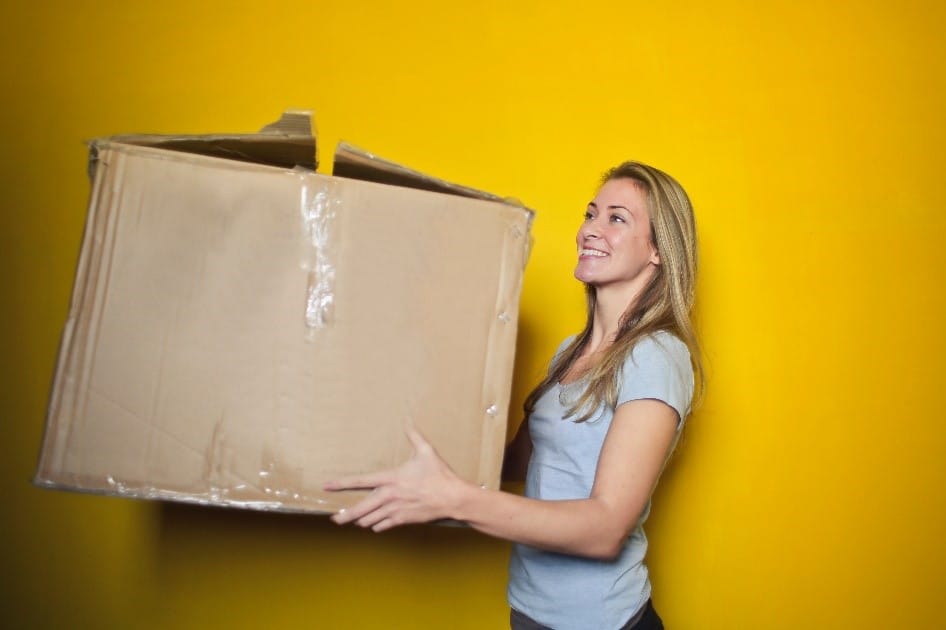 Another filler that can be used is crinkle paper. Crinkle paper is just another word for finely shredded paper. You can purchase it directly or make it yourself with a paper shredder. Crinkle paper is lighter than crumpled paper. You can also opt to use your scrap from your manufacturing process as a void filler. If you happen to manufacture apparel then don't throw away leftover cloth as you can use them to fill in any spaces in your packaging material which will also lower your packaging costs.
Do everything in your power to prevent movement within a package as it is the ultimate enemy of fragile products. You can pack each of your fragile items individually, however but if they move around, they will end up bumping into each other and risk damage.
Over packing items into boxes is risky, as over packed boxes are much more difficult to transport and increases the chance of your products being damaged. Lastly, make sure that you label your packaged goods as fragile so that everyone will know to handle them with care.
Abhijeet Shah is the head of digital marketing for Packing Supply, a provider of packaging supplies. Visit https://www.packingsupply.in/