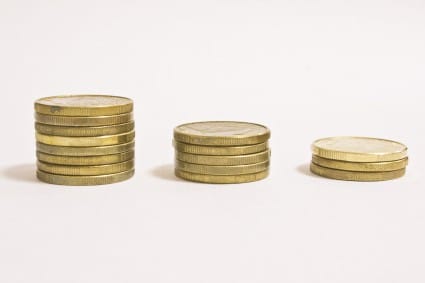 A Korean migrant who opened two takeaway food outlets in Darwin late last year without checking the wages applicable to his business underpaid his workers almost $50,000 in just four months.
A Fair Work Ombudsman investigation found that 21 employees were short changed a total of $48,600 when they worked at the two shops between December last year and April this year.
Many of the employees were overseas workers, including a Japanese backpacker on a 417 working holiday visa who initially alerted the Fair Work Ombudsman to the underpayments.
The largest underpayment of an individual worker was $5800. In two other separate matters, a fast food outlet at Parap has to back pay one of its employees a total of $32,500 after it was discovered she had been short-changed her minimum entitlements over two years, and a trolley services provider is being required to back pay $19,230 to a trolley collector who worked at Palmerston who was not paid his annual leave entitlement upon termination of his employment.
Fair Work Ombudsman, Natalie James, says the 21 workers underpaid almost $50,000 will be reimbursed all outstanding wages and entitlements by June, 2017, under an agreed repayment plan. The workers were paid a flat hourly rate of $18.99 for all hours worked.
Ms James says the employer told Fair Work inspectors he paid $18.99 an hour to his full time, part time and casual employees following advice from the head office of the franchise under which the businesses operate.
Under the Fast Food Industry Award 2010, the minimum hourly rate for full time and part time employees was $18.99 for the period the work was performed, however, the rate should have risen to $23.74 on Saturdays, $28.49 on Sundays and $47.48 on public holidays for full time and part time employees.
Casual employees should have received a minimum hourly rate of $23.74, $28.49 on Saturdays, $33.24 on Sundays and $52.23 on public holidays.
The employer also failed to meet its record keeping and pay slip obligations.
The owner told Fair Work Inspectors he did not question paying a flat hourly rate because he had never received penalty rates or overtime rates when he previously worked as an employee.
He has since engaged a book keeper, and obtained payroll software. For retailers seeking correct wage rates for all retail categories, the ARA is able to provide this as part of its membership, including access to a dedicated online Employment Relations Management System.
It is the second time in a matter of weeks that a Korean migrant employer opening a new business has ended up with a hefty bill for back-payment of wages after failing to check the rates applicable to the business.
In July, the Fair Work Ombudsman revealed details of a restaurant in Melbourne which has had to reimburse four former staff more than $40,000 after paying flat rates as low as $15 an hour.
Ms James says most underpayments are inadvertent and the result of employers failing to check their minimum obligations under workplace laws.
"While I understand there are cultural challenges and vastly different laws in other parts of the world, it is important for business people operating here to understand and apply Australian laws. To that end, the Fair Work Ombudsman is here to help with free advice and resources in a range of languages," she said.
"When we find errors, our preference is to educate employers about their obligations and assist them to put processes in place to ensure the mistakes are not repeated," she says.