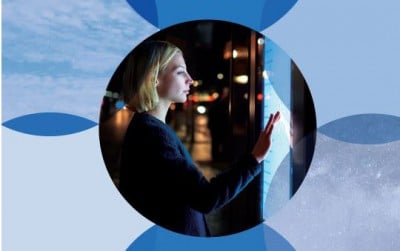 Australia's love affair with technology is continuously growing. We now live in a world dominated by technologies and in which retail experiences have been disrupted in the most fascinating way.
Retailers need to make technology driven and customer centric decisions to respond to changes in customers' expectations and behaviours, and in order to do so, they need a glimpse of what the future of retail will look like.
Online Retailer Conference and Expo Sydney is Australia's largest online retail event, and will be held from July 20 to 21 at the Royal Hall of Industries and Hordern Pavilion.
The theme for this year's event is Where The Future Meets Retail, and will focus on how to embrace innovation and make decisions to survive in this competitive landscape.
Topics covered at the conference will include:
• Identify emerging hot markets and leverage international marketing opportunities
• Replatform for minimal disruption and maximum results
• Leverage digital technologies in the store and online
• Discover new ecommerce design trends for better conversion rate optimisation
• Leverage returns to market repeat purchases and increased customer loyalty
• Realise the potential of marketplaces and how to tackle them
• Identify mobile innovation and how to power up mobile initiatives
• Establish a cross channel single customer view to offer better experiences
• Tackle email marketing personalisation to boost performance
• Embrace the rise of social discovery and influencer marketing
• Introduce reverse retailing: from pure-player to omni-channel
• Increase revenue with more accurate forecasts and reduced out of stock incidents.
Speakers include Scott Emmons, Head of Innovation Lab, Neiman Marcus (USA); Brian Spaly, Co-Founder and CEO, TrunkClub (USA); Lana Hopkins, Co-Founder, Mon Purse; Alexie O'Brien, Head of Australia and New Zealand, Kit and Ace; Angus MacDonald, Trade and Digital Manager, Supercheap Auto; Evan Hutton, Managing Director, Williams-Sonoma Australia; Angus Harris, Co-CEO, Harris Farm; and Justin Dry, Joint CEO and Co-Founder, Vinomofo, among many others.
The conference will run hand in hand with an exhibition showcasing the latest disruptive online and instore technologies.
ARA Retail Voice subscribers will receive a 10 percent discount when registering for the event by using the code PARTNER10.
For more information or to register, visit www.onlineretailer.com, or contact Cindy Le Guen, mailto:cindy.leguen@reedexhibitions.com.au.