Mobile phones used to be pre-purchase tools for activities such as researching products and prices. Today, shoppers are using their mobile phones to make purchases.
Research by Australia Post shows that in 2015, less than 10% of Australians used a smartphone to make an online purchase. Fast forward to 2017 – and one in five online purchases were made from a mobile device.
As smartphones are fast becoming the preferred shopping tool for Australian consumers, it's insufficient for retailers to just have a mobile presence; they need to ensure their mobile technology – including their online stores – are optimised for mobile. Part of this process requires operational and technology changes, including the repurposing of legacy systems to focus on the needs of the consumer first, rather than the business.
So, what does this mean? Retailers must have mobile technology that is developed with location integration – a win-win feature for both businesses and consumers that provides a clear line of communication about the order fulfilment process.
This feature enables retailers to take full ownership of the purchasing process – including order fulfillment – which is typically neglected after an order is processed at checkout.
At the same time, it puts the power in the customer's hands, so they have visibility from the time their product is purchased to when it leaves the warehouse and is en-route to be delivered. They also have the flexibility to change any details during the delivery process.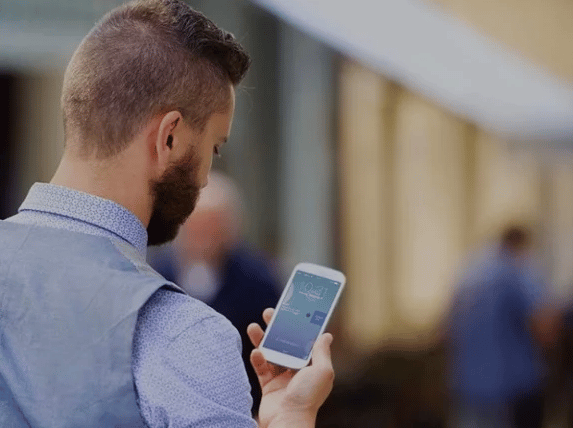 This type of transparency means retailers can satisfy the growing demand of customer expectations underpinned by the rise of the Individual Economy, or Iconomy. Consumers value precision more than speed when it comes to customer service and now demand retailers deliver what they want, where they want it and when they want it.
Woolworths has caught on to the demands of the Iconomy as reflected with their Pick-up service. Customers are notified via SMS when their order is ready to collect in-store and can alert the store they are on their way via a web-portal. Store staff are alerted when they are on their way and the customer's order is located and brought out ready for collection.
Retailers who neglect to meet the needs of the Iconomy risk losing out to competitors who are able to meet their customers' demands by delivering a superior experience.
Comparing the efforts of Australian retailers to meet the demands of the Iconomy to those of their counterparts in the US and UK indicates there is still some catching up to do. In the UK, for instance, the shift towards faster fulfilment has become the norm: online retail parcel delivery with next-day or specified-day delivery reached 37% in May. In contrast, a recent study highlighted Australian logistics companies do not expect to provide same-day delivery until 2023 – which is simply too late.
Nonetheless when there are platform solutions such as Localz assisting the likes of Woolworths, Dan Murphy's and Countdown to help fulfil the demands of the Iconomy, there is still time for Australian retailers to adjust the way they service their customers.
Tim Andrew is the co-founder and CEO of Localz, a company founded in Melbourne that is leading the way in last mile fulfilment by enabling first-time deliveries. For more information about Localz, please visit localz.com