Engaging passionate staff is not only crucial for your business but key to the future of the industry.
Finding and retaining great talent is one of the biggest challenges in retail today. For the first time we are seeing five generations in the workforce, and young people in particular, have a very clear idea about what they want in an employer. It is becoming increasingly harder for retailers to find good quality talent.
Retail is now such a competitive marketplace, so, in order for businesses to offer a competitive edge they need to start offering employee incentives to attract and retain quality staff. Retailers who offer a great work culture recognising development and growth opportunities for their team members will see a much higher application and retention rate.
Robyn Batson, Group People and Development Manager at the Sussan Group, is a retail veteran. After completing her Bachelor of Arts in Social Science, Robyn joined the industry through the Coles Graduate Program. From here, Robyn was given the opportunity to work in the Coles Training Department which essentially started her career in Human Resources (HR).
Robyn worked with Coles Myer across many aspects of the business in various state, national, shared services and corporate HR roles for over 17 years, gaining generalist and specialised experience in all areas of HR. During this time, Robyn continued her studies and completed both a Graduate Diploma of Business in Industrial Relations and a Masters of Business. After working as an HR Consultant across a range of different industries, Robyn realised that she enjoyed working in retail most, so she pursued a career back in the industry.
Today, Robyn is passionate about her role at the Sussan Group, and has been working for Sussan, Sportsgirl and Suzanne Grae for over 14 years. With the Sussan Group employing over 4,000 people in full-time, part-time and casual positions, Robyn loves that females not only made up 99% of the workforce, and they are also strongly represented in CEO, Executive and Management roles throughout the Sussan Group.
"I'm proud to say we have an inclusive and unique work culture, employing women across all age groups," Robyn said.
"The initiatives we undertake are driven from the fact that we understand women both professionally and personally."
Having a strong focus on the development and succession planning of females both within each business, and across the Sussan Group, Robyn believes retailers should take the opportunity to develop and mentor their staff to enable them to achieve their career goals.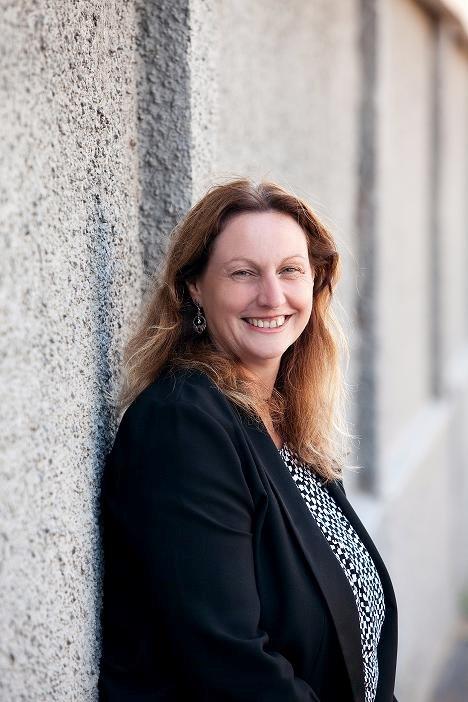 "There are so many opportunities for people who have had success in the industry to offer guidance and support to young people in retail," Robyn said.
Ongoing support and coaching are two of the main reasons Robyn is so engaged with retail and continued her career in the industry. Having had the opportunity to work with great mentors throughout her career, Robyn believes the focus needs to be on what those who have established their retail career can do to support the future leaders of the industry.
"I have been fortunate to have been provided with various opportunities to progress my career when I identified that HR was an area that I was passionate about, and now I can contribute to the business and develop our future leaders."
Currently an Australian Retailers Association (ARA) Council Member, Robyn is involved in various ARA Committees which she believes has a positive impact on retail staff development and training. Robyn's strong experience in HR has revealed the key to retail success is employing the right staff for the right brand. She believes retailers need to take the time to understand their customer's needs and provide great customer service.
"I really think great customer service comes back to the people we are employing, because if they are engaged and passionate about their work then this attitude and positivity will translate to their customers," Robyn said.
In such an overwrought market it's important retailers have passionate team members who are engaged with their brand to not only assist in sales growth but add to the consumer's overall experience. Therefore, keeping employees engaged all comes down to the retailer's investment in their staff.
Although Robyn did not anticipate always working in retail, she soon grew to love the fast paced and dynamic environment as it opens up many opportunities for young people.
"With such a global and constantly changing industry, you have the opportunity to work in new and emerging roles. You can develop and progress your career by moving up the ladder to senior roles or even start your own business."
Robyn loves the career opportunities retail provided her and has learnt to be very resilient, a great change leader and most importantly ensure that people are at the heart of any decision she makes.
Being inspired by those around her and working with great leaders, Robyn always wanted to work in an organisation with an open and honest culture with teamwork being at the heart of the business, and being involved in all areas of the business.
"I love helping people achieve their career goals and really believe retail is a career and not a stepping stone industry," Robyn said.
"I personally think retail is an open door for passionate and enthusiastic people who want to go far with their professional life."
For more information on Robyn's retail career and the Sussan Group look out for the Australian Retailers Association's Women in Retail Series retail.org.au/womeninretail