The customer experience is increasingly becoming the key differentiator that bricks-and-mortar have in their arsenal to fight against Amazon. Often, when retailers talk about customer experience, they think about investment in new technologies including upgrading their Enterprise Resource Planning (ERP) and Point-of-Sale (POS), interactive displays, traffic counting, marketing and beacon-based analytics. In doing so, we shouldn't forget the most crucial element of the customer experience – your retail store associates and their managers.
In focusing on the customer experience, retail executives have largely ignored improving the capability of store associates and managers, with many using high costs and failed attempts as previous excuses. Apps are the future for developing the customer experience and your retail team. Training can happen on the shop floor, it is quick, fun, inexpensive, measurable and ongoing.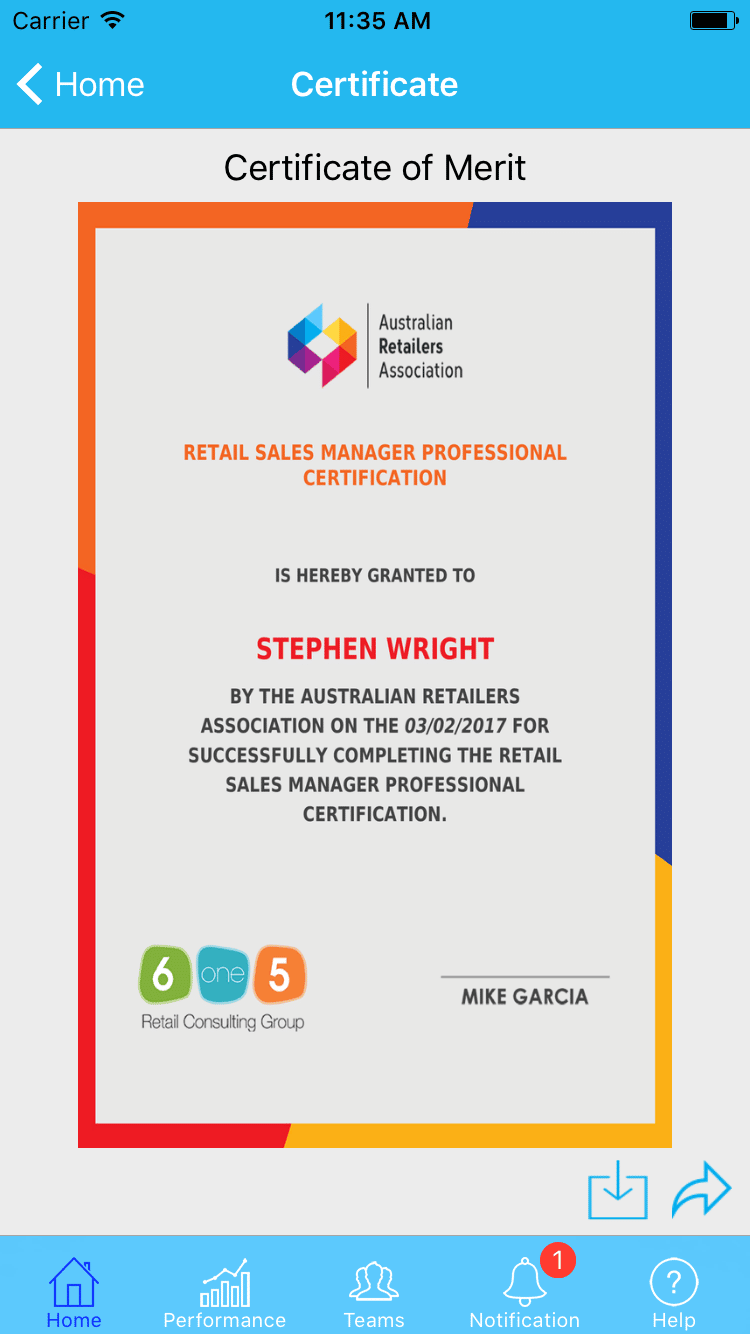 In conjunction with the Australian Retailers Association (ARA), 6one5 Retail has launched a Digital Retail Sales and Service Certification app to help Australian retailers improve their customer experience.
This app addresses the issues surrounding digital disruption and globalisation impacting Australian retailers and their retail teams. Currently, many retail staff are missing out on vital sales and service development skills impacting on the customer experience. It also provides retailers with regular team reports so they get a better understanding of their retail teams' capability in delivering a consistent, above average, customer experience.
Although developing retail staff is difficult and costly, as many retailers are reluctant to take team members off the shop floor, this new technology allows executives to instantly review every team members' sales capability and track improvement to retail sales. We believe the current lack of investment in store associates is due to the lack of return from past transformation and training projects.
According to eMarketer's Worldwide Retail Ecommerce Sales: The eMarketer Forecast for 2016 report, 90 percent of bricks-and-mortar sales account for total retail sales. Therefore, it is important that retail executives invest in their staff's professional development and revaluate their in-store team roles moving forward.
It's our experience that many retailers operate at a level of average or mediocre sales and service, and therefore customers find it easy to switch to another retailer if the experience offered is a marginally better than average. The best retailers like Apple, Bunnings and Amazon try to be a little better than average, but the key to their success is consistency – they are better than average all the time.
With this affordable app available to all Austalian retailers, employers will now be able to train their staff in a cost-effective way.
Bill Rooney is a Director of 6one5 Retail Consulting, a specialist retail digital education business. For more information visit 6one5.com