No matter what industry you work in, it's likely you're witnessing the impact that advances in technology have on your workplace, whether it's on the way you work, the tools you work with, or the way you interact with your customers.
With each year that passes, businesses around the globe see their trajectories alter and even change course as they battle to keep up with the rapid development of technology and altering customer expectations. What was once the newest 'must-have' innovation becomes the expected standard, and something new takes its place.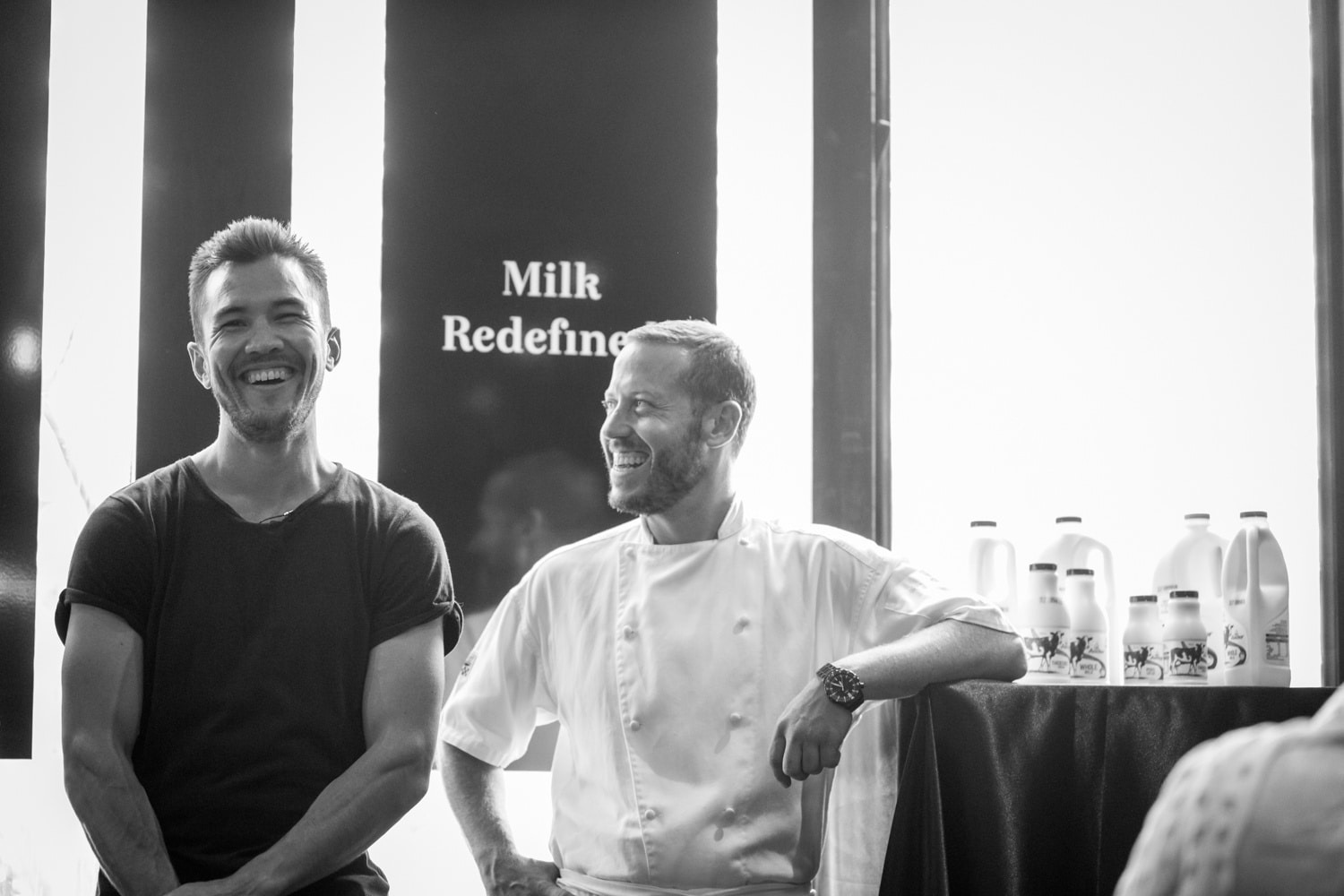 The retail industry is no stranger to this pattern. With over a decade of experience in providing PR support to the retail and FMCG industries, our agency has seen first-hand how retail is being revolutionised by advances in tech and innovation. Today, consumers' expectations of service are greater than ever.
Whether you're comfortable with change or not, it's an inevitable part of doing business. It keeps things fresh, but it's also how you continue to learn, grow and ultimately, how you remain successful.
Here are my top three reasons for why those in the retail industry should embrace change.
1. It challenges the status quo:
One of our core values as an agency is to push boundaries. Don't be afraid to ask the question 'why?'. That one word could lead to new ideas that may change the way you do business and measure your success, as well as impact your bottom line.
The rising trend of 'retailtainment' is case in point. Australian retailer General Pants has introduced interactive kiosks to their stores, giving consumers the chance to browse staff picks, add to the instore music playlist or even ask shoppers nationally for their opinions on pieces of clothing in real-time. Retailtainment takes into consideration the fact that shoppers are looking for more than something to spend their money on: they're looking for an experience, and the experience you provide will be what sets you apart from your competitors.
This notion isn't just limited to retail; the FMCG industry is a playground for those looking for innovative ways to refresh the customer experience. For example, we worked with Anchor Milk on a project which challenged the notion that 'milk is milk'. By demonstrating how Anchor Milk's product is made and educating consumers about why they should care about how their milk is made, consumers weren't just buying the brand, they were experiencing it.
2. It forces you to adapt and remain relevant:
The truth is your business may be plodding along just fine with the same-old marketing strategy that keeps it afloat year on year. But with the retail landscape being disrupted by digital and technology at such a rapid rate, you need to adapt to change or risk stagnating and becoming irrelevant.
Omni-channel marketing is now the standard. Consumers expect retailers to have a digital presence and those who don't are likely to lose customers to the convenience of their competitor's offering. Over March, Melbourne's fashion scene witnessed "Shop the Runway" at the Virgin Australia Melbourne Fashion Festival (VAMFF), where consumers could instantly purchase the items they had just seen on the runway through VAMFF's website and social channels. And the FMCG industry isn't missing out on the action either. Fast-food company Dominos has integrated an ordering system into its Facebook page to reach consumers on the platform where they're spending most of their time.
3. It brings opportunity:
The atmosphere of change can reinvigorate your staff and your business strategy if you're up for the challenge. Be open to new technologies that can change the way you operate.
Today we have the incredible ability to take a close look at the digital footprint of our consumers. We have answers to the questions we always wanted to know about who our customers are, where they are and how they shop. With such a vast amount of data at our fingertips, there's no excuse not to tailor your offering to suit their needs.
By that, I don't mean personalising a mass marketing email with their name, but exploring how new technologies such as Artificial Intelligence can propel your business ahead of your competition. For example, you could use AI to automate key areas of your work, such as restocking, enabling you to consider factors such as the weather, purchase rates and consumer behaviour when predicting your stock needs. Powerful stuff!
Remember, everything changes. But change is exciting: when we change, we adapt and move forward. I'm definitely looking forward to seeing how the retail industry grows and adapts to meet the new challenges 2017 presents.
Keep Left is a Public Relations and Content Marketing agency, that's been helping brands and businesses effectively communicate with their audiences since 2001. The team of more than 25 communications experts, digital specialists and content producers work together to bring client stories to life through a combination of creative words, design and video. For more information visit www.keepleft.com.au