The New Year is upon us and once again it's time to prepare for what is shaping up to be another big year for the retail industry. So what are the key employment issues that ARA members should be aware of in 2017?
Conclusion of the Modern Award Review process:
The four-yearly Modern Award Review undertaken by the Fair Work Commission has taken longer than was initially anticipated and is expected to conclude this year. While the decision to insert award provisions for the cashing out of annual leave was welcomed, the ARA continues to argue the case for a reduction in weekend penalty rates.
Paid family and domestic violence leave is another key issue being considered by the Fair Work Commission as part of the Modern Award Review process. The ACTU and others have proposed an additional entitlement of 10 days paid domestic violence leave for those persons experiencing family or domes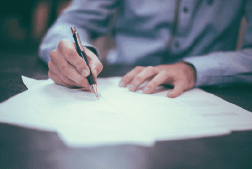 tic violence, however, the Association recognise that not all businesses have the capacity to honour a new category of leave, and therefore have supported the submissions of the Australian Chamber of Commerce and Industry. Instead of supporting a new paid leave entitlement, the Association and you our members, believe that a combination of current leave entitlements, and a case by case voluntary extension of paid leave, is a better response to the challenge at this stage.
Updates to the Employment Relations Management System (ERMS):
The ERMS which provides members with basic employment documentation including template policies and contracts, as well as a range of workflows to assist with managing tricky employment situations, will this year undergo a transformation, resulting in a cleaner and simpler user interface.
Fair Work Ombudsman set to receive increased powers:
The Employment Relations team is extending another reminder to members to get their houses in order before the Ombudsman comes knocking. In the wake of the 7-Eleven wage scandal last year, it is likely that the FWO will receive increased powers and additional funding early this year. Such increase will significantly assist the organisation to enforce Australia's workplace laws more effectively.
In addition, the FWO is anticipated to continue to push the boundaries of the accessorial liability provisions of the Fair Work Act. Members need to remember that HR Advisors, managers, directors, accountants and CFO's have all been caught by the accessorial liability provisions and personally held liable for their involvement in workplace breaches.
Last year also saw Franchisors come under increased scrutiny with the master franchisor of Yogurberry being penalised for its involvement in the exploitation of four workers at one of its stores in Sydney. This precedent-setting judgment should put all franchisors on notice that they can no longer turn a blind eye to worker exploitation within their franchise network.
Be prepared for the annual wage increase:
The Fair Work Commission is currently conducting its annual review of award wages, with the wage increase expected to be handed down in mid-June this year. The Employment Relations Team will update all wage tables and communicate with members as soon as a decision has been made.
For more information, ARA members can contact the Employment Relations Team on 1300 368 041.