No doubt you've heard of the likes of AfterPay and ZipPay, allowing customers to pay later for things they want right now. These buy now, pay later (BNPL) services are the new-age version of lay-by, except the third-party companies typically assume all the financial risk. It allows shoppers to take the product home with them instantly and you automatically receive a cleared payment within 24 hrs. You could say it's a win-win.
How it works
From the customer's perspective, it's pretty simple and easy to get signed up. There's no detailed application process and they will usually receive a quick approval. This might sound risky to a merchant, however most of these BNPL services assume the risk for any fraud or non-payment on your behalf.
Once signed up as a retailer, you can start accepting payments and as with credit cards, you will be charged a small fee or cut of each transaction.
AfterPay, ZipPay and lesser-known OpenPay have simple integrations if you've got an online store, and also offer solutions for in-store purchases. In basic terms, customers are shown their spending limit and present a barcode for your team to scan at the checkout. Then the payment comes through to your account as per a normal transaction.
How it enhances customer experience
Afterpay alone has captured over 18% of millennials, and 5% of generation X-ers, with those numbers expected to rise year on year. It solves a core 'millemma' (dilemmas facing millennials), of needing instant gratification.
Deloitte retail industry analyst, David White, says that the big banks will likely be offering similar innovative solutions in the future, as Australians have a healthy appetite for these types of products.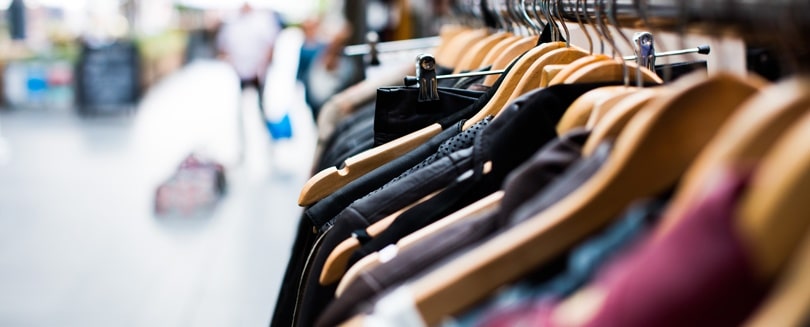 Whether buying a new outfit to wear that weekend or succumbing to the latest tech gadget on the day it's released, buy now, pay later services offer a number of benefits to the customer. These all tie together to make for a more enjoyable customer experience.
Customers get more choice, as they can now afford options. Rather than going for only what they can pay for out of their savings, they can take home what they really want.
BNPL means customers simply experience less friction in their buying process. They don't have to wait, miss out, or awkwardly discover they don't have enough money for their items at the checkout.
Another attraction over credit cards, is the notion of more controlled spending. Customers eliminate the worry of receiving a surprise bill at the end of the month.
As a bonus, customers pay no fees with most services and get fairly generous interest free
The value to retailers
These systems are proven to convert customers that may have otherwise walked away from a potential purchase and also show an increase in the amount of items they take home in their bags.
Fashion retailer, Princess Polly has reported incredible statistics after implementing BNPL services. They report a 20% increase in total sales, 60% increase in average order value and a 10% jump on their conversion rate. Additionally, Surfstitch claims to have seen a 52% jump in average order value.
While the numbers tell quite a compelling story, let's take a look at some of the key benefits:
Less abandoned purchases – about 75% of all 'shopping carts' are abandoned prior to a purchase. Buy now, pay later services improve conversion rates.
Higher transaction value – having access to credit means customers are prepared to spend more for the things they want.
Upfront settlement – as the merchant, you don't have to wait for the payments to be issued or have any concerns about default payments either.
Larger pool of potential customers – by opening up to new payment channels, you enable new customers to buy from your store.
Increase in customer loyalty – Afterpay state that shoppers come back more often to stores that use platform.
Zero fraud or credit risk – you're offering payment plans to your customers but without assuming any of the associated risks.
A number of POS integrations – some of the integrations listed include Commerce Vision, Futura4Retail, Infinity, Island Pacific, Neto, Shopify and Magento
Buy now, pay later systems are on the rise and not showing any signs of slowing down. Retailers targeting young women, aged between 25-34 in particular should take note, as they are the biggest users of the service. It's a powerful disruptor to traditional payment options, and one worth considering for your business.
About RateIt
RateIt is the market-leader in on-the-spot customer feedback. RateIt helps retailers consistently deliver great customer experiences by gathering NPS and customer comments via engaging touchscreens, delivering insights that matter. For more information, see www.rateitapp.com/.