Online REtail & Ecommerce REport 2023
As the financial landscape shifts, shoppers are going online in larger numbers than ever before. Australia Post shares the ways in which retailers can boost their online presence and engage shoppers as 2023 marks a new era of eCommerce. 
In 2021, Australians reported losses of over AUD$2 billion. This was more than double the losses reported in 2020. However, fraud has one of the lowest reporting rates. It is estimated that this $2bn figure is much lower in relation to fraud offences in an online environment losses. 
2023 Brings with it a New Era of eCommerce 
Consumers may have started the year with financial uncertainty, but when it comes to online shopping they know exactly what they want. They've set eCommerce onto a new path and they want retailers to meet their needs in this evolving environment.  
In 2023, there's a focus on building strong relationships with customers, increased sustainability practices and growing expectations on delivery and returns processes. 
1. Building customer trust and loyalty has never been more important
As the economic future becomes less easy to predict, loyalty is more important than ever. Shoppers are searching for businesses they can trust, with a focus on stability and positive relationships. If your business can build this kind of bond with your customers, chances are they'll return again and again. 
That's exactly what online loyalty leader MECCA worked towards with a retention strategy that keeps customers close, even if they aren't ready to spend. In the 2023 Inside Australian Online Shopping Report MECCA shares with Australia Post how it utilises a tiered loyalty program that keeps customers engaged and aspiring towards higher levels, as well as how it gathers data to ensure it offers rewards that its customers really want. 
If your business is keen to re-energise customers with loyalty strategies, try: 
Establishing clear trust signals.

Whether a consumer is on your site for the first time or the tenth time, they're checking for signs that they can trust you. There are some clear signals you can provide to reassure them: positive reviews or testimonials, clear information on your About page, well-written content and contact information.

 

Creating or growing a loyalty program.

This can make a major difference: the 2023 Inside Australian Online Shopping Report reveals that 80% of SMEs believe customers within their loyalty programs spend more than those who aren't part of a program

.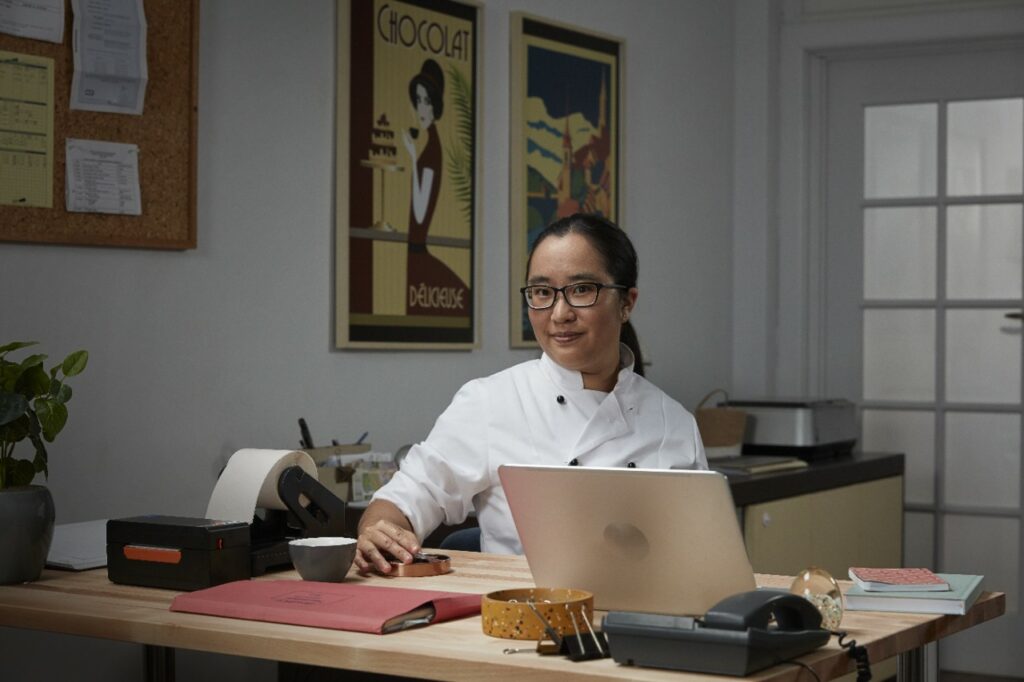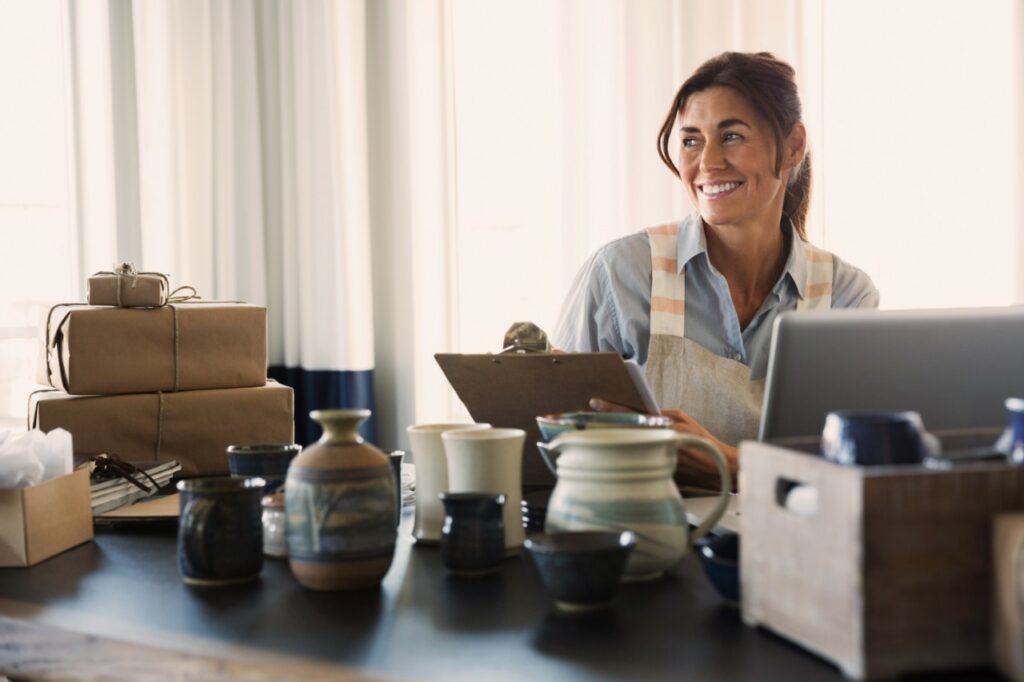 2. Why green commerce attracts online customers 
Despite budget concerns, consumers are willing to spend with brands that meet their sustainability values. As this trend grows – two in five Australians plan to spend more on sustainable products over the next three years – your customers will be keen to know what you're doing to help the environment.  
This means it's time to check the health of your business' green practices.
Start here: 
Are there improvements you can make to the sustainability of the materials used in your products?

 

Look for

carbon neutral delivery options.

Be transparent with your customers as you share your sustainability story. Clearly tell them why it's important to you and the steps you're taking: this can make it easier for them to feel good about shopping with you.

 
3. The importance of taking part in key online sale events 
While 70% of Australians intend to be more mindful of how they spend their money in 2023, it's expected they'll keep shopping online for convenience and competitive pricing.  
November 2022 was the largest online shopping month on record, driven by the Black Friday and Cyber Monday sales. This growth is expected to continue: the 2023 Inside Australian Online Shopping Report predicts strong annual growth of eCommerce over the coming decade, with about one in three dollars to be spent online by 2032.
The hunt for bargains is expected to drive more consumers than ever before to key sales events, including Click Frenzy, Afterpay Day, Black Friday, Cyber Monday and more. Keep up to date with all the relevant sales dates with Australia Post's eCommerce Sales Calendar.
4. How to meet high expectations for efficient delivery 
Consumer expectations show a strong trend towards fast delivery and multiple collection options. The 2023 Inside Australian Online Shopping Report reveals that almost a third of consumers now expect deliveries to come faster than they did in 2019.  
To meet and exceed these expectations, look at the following processes in your business: 
5. The importance of an omnichannel model to increase efficiencies
For bricks and clicks retailers, using the store network to fulfil orders, in addition to warehouses, can help boost the customer experience and increase efficiencies.
Accent Group tells Australia Post, in the latest Inside Australian Online Shopping Report, that an omnichannel model has proven successful as a fulfilment strategy. Utilising an integrated, single view of inventory that's held across its network of stores, it has discovered a benefit to both customers and the business from the increased inventory available for eCommerce. And it's all driven by a strategy to fill customer orders as quickly and seamlessly as possible.
Omnichannel retail is a point of innovation that helps bricks and clicks businesses to be resilient in an evolving shopping landscape.
One thing is certain in 2023: it's a year that presents new opportunities for eCommerce businesses to stand out from the crowd, grow and thrive.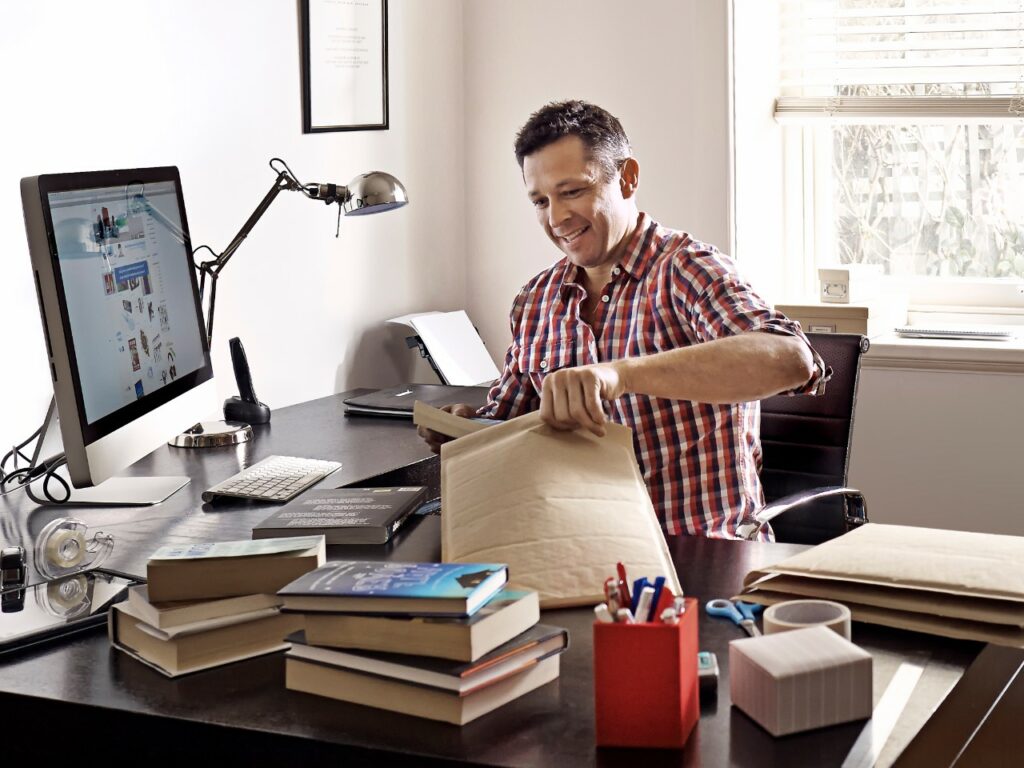 Want access to insights to help drive your eCommerce Strategy?
Australia Post's 2023 Inside Australian Online Shopping Report is packed with exclusive insights, consumer online buying behaviour and trends to help drive your eCommerce strategy.

Consumer Responses to Online Shopping Fraud in Australia
Gary Mortimer

Professor of Marketing and Consumer Behaviour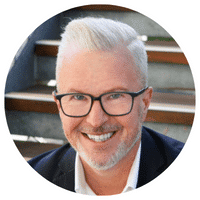 In 2021, Australians reported losses of over AUD$2 billion. This was more than double the losses reported in 2020. However, fraud has one of the lowest reporting rates. It is estimated that this $2bn figure is much lower in relation to fraud offences in an online environment. Notably, this figure is likely to represent a minority of actual losses.  
Fraud is characterised by the use of lies, cheating and deception to gain a financial advantage. There are endless plotlines available to fraud offenders and a multitude of ways that offenders target potential victims. Further, the evolution of technology has exponentially increased the potential reach of offenders and enabled them to connect an ever-growing number of victims. This is particularly the case in the area of online shopping. 
Online shopping has been experiencing growth in recent years; however, this was radically accelerated as a result of the global COVID-19 pandemic.
This is attributed to the various periods of lockdown and physical restrictions from March 2020 through 2021. The temporary closure of many physical stores and the geographical restrictions placed on citizen's movements pushed a greater number of citizens online to purchase all types of goods and services. In April 2020, the highest influx of new online shoppers commenced online shopping, which coincided with the first wave of the pandemic in Australia and the first round of lockdowns and restrictions. Despite the lifting of restrictions and a return to physical trading for businesses, many individuals have maintained their online shopping activities. 
It is therefore no surprise that offenders have also embraced the move towards online shopping activities and targeted their fraudulent approaches to this market. Online shopping fraud is broadly defined as schemes that "involve scammers pretending to be legitimate online sellers, by using a fake website or setting up a fake profile on a genuine website or social media platform" (ACCC, 2020: viii). The current research builds upon this definition and defines online shopping fraud as "paying for a product online that you have never received as well as receiving a product that is very different to what you were expecting (usually lower in quality or a counterfeit you were not expecting)".  

In a recent report, Australia Post asserts that 
Australian households (more than 80%) participated in online shopping during 2021. Australians spent AUD$62.3 billion online in 2021, which is 19.3% of overall retail spend.
Online shopping frauds were in the top five most frequently reported frauds to Scamwatch in 2021, with over 20,000 complaints. Losses in this category totalled over AUD$8 million, a large increase from the AUD$4.8 million reported in 2019.
Along with fraud generally, online shopping fraud has experienced significant growth in recent years.  Existing research has documented the rise in cybercrime and fraud victimisation more broadly as a result of COVID-19 and it is likely that the rise in statistics related to online shopping fraud has equally been influenced by the ongoing COVID-19 pandemic and increased use of online platforms to purchase goods and services. 
In addition to actual losses incurred by victims, there is the possibility that consumers are exposed to potential fraud but avoid it. Referred to as a "near miss", this is defined within the current project as "an incident where you were partway through purchasing an item online before you stopped because you were concerned about the legitimacy of the purchase". An example of a near miss might be when a person is partway through a transaction and is asked to provide personal information that they don't feel is required or are asked to use a payment method which seems suspicious. 
There is very little scholarship examining online shopping fraud. This is even more pronounced in light of the ongoing COVID-19 pandemic. With a notable increase and maintenance of online shopping activity by Australians despite the removal of lockdowns and physical restrictions and an associated upward trend in fraud victimisation, it is imperative to better understand this crime type and identify ways to better respond to the threat it poses to Australian consumers. Further, there is no known research which examines the experiences of consumers to near misses, as it relates to fraud.  
QUT researchers accordingly sought to address this gap through an examination of online shopping fraud victimisation and near misses via online survey of 1011 Australian consumers.
QUT researchers recommended several directions for retailers:
Implementation of an educational awareness campaign that promotes the use of safe online shopping practices and threats to be aware of.
The development of a voluntary code of conduct for retailers that provides a framework for addressing responses to online shopping fraud.
The development of a guide for effective communication with consumers who have experienced online shopping fraud.
Provision of advice to retailers on how to request a takedown of a fraudulent website.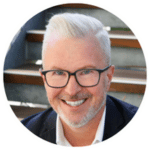 Gary Mortimer

Professor of Marketing and Consumer Behaviour

Prior to joining QUT, Professor Mortimer spent over 25 years working with some of Australia's largest general merchandise and food retailers. In 2020, he was appointed as the Chair of the Australian Retailers Association (ARA) Consumer Research Advisory Committee and to the Expert Advisory Group for the NSW Department of Planning, Industry and Environment Employment Zones Reform. Professor Mortimer also sits on the editorial boards or the Journal of Retailing and Consumer Services and International Journal of Bank Marketing. Widely recognised as Australia's leading retail expert, industry keynote speaker and media commentator, he works closely with Australian television, print, online and radio media to engage broadly with audiences outside of academia.