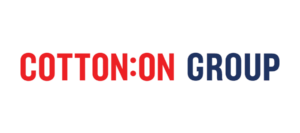 Case Study
(5) Support for caring
(16) Mainstream flexible working
Initiative Description

At the Cotton On Group, we take a values-driven approach – putting our People First, always. We've identified that we're a workforce made up of 80% of team members who identify as female, and we know that when we support our people in all aspects of their lives they will thrive, evoking high engagement and performance. Our "Family and YOU" benefits program seeks to support our working families with a range of benefits including:

Flexible working arrangements
School holiday programs (Kids CO)
Phased return to work from parental leave (Returnity, The Loop, Baby and YOU packs)
Childcare centre
Celebration of parental milestones
Ability to purchase additional annual leave.

Context

We ask our people twice a year to check in with us to share feedback and how they're feeling, enabling us to uncover their needs and develop initiatives to support them. Some of the key things acting as the driving force behind our initiative were:

A general desire for a more flexible approach to work/life balance
A call for a focus on DE&I across the business
A need for more focus on mental and physical wellbeing
Parents struggling with the work/life juggle
Angst around working through school holidays
Confusion with the parental leave process.

Action

Supporting our people with their individual needs when it comes to flexible working (hours and locations), allowing them the autonomy to deliver in a way that fits with their life
Building the right partnerships and strategies to bring our team members and their loved ones physical, mental, social and financial support 24/7
Developing a wellness centre for our GSC teams and remote wellness support for our Global teams
Dedicated car spaces for pregnantteam members closer to the buildings
Dedicated pregnancy classes offered at the wellness centre
Continuing development of our parental leave process, requesting frequent team member feedback to better the experience
Ethics Committee discussions and determinations to minimise gender stereotyping in our products and marketing
Celebrating International Women's Days – featuring female leaders within our global leadership team
Seeking new and innovative ways to close the gap that are designed specifically for our people and set us apart from our competitors.

Result

Feedback from our people continues to be incredibly positive
Rise in key people metrics
Engaged and invested team
Increase in feeling of representation and belonging
Attracting and retaining talent
Team taking entitled annual leave, in addition to applying for further leave.

Lessons Learnt

Ask your team for their feedback continually, and listen to what they're telling you
Always have an Ever Better mindset, continuing to challenge what you're doing
Be ready to adapt to change quickly and pivot in another direction
Be ready to trial your ideas, starting small and taking them big when they work
Be led by our values and encourage having the real conversations.
​