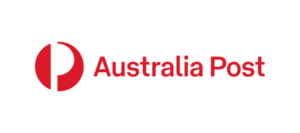 Case Study
(14) Applying a gender equality lens to everyday operations​
(16) Driving change beyond the workplace
Initiative Description

Women @ Post initiative ​

This program is designed to deeply understand the experiences of women in our operations (deliveries) network and seek opportunities and gaps where we can develop a more inclusive culture, with a longer term outcome of increasing the representation of women across all levels of our network. Utilising design thinking principles we measure experiences through qualitative and quantitative analysis across a targeted network area. Once we determine the key insights and experiences, we work with the business area to understand how we can improve this experience and then support them to deliver on recommendations to shift the culture to be more inclusive and supportive. As we engage in the analysis, we also work with the business area to create a Women@Post network for the women working across the sites – this provides opportunities for women to connect and learn from each other along with engaging with other learning initiatives to help build on career opportunities. 

Context

Representation of women across our deliveries network has been stagnant at around 17% for some time. We want to ensure we have a more diverse workforce that truly represents the community in which we serve. Through understanding the experiences of women in our operations areas, we are able to determine key issues that are hindering an inclusive culture. Through addressing these and creating opportunities to improve the experience, we are then able to attract, retain and develop more women across our deliveries network.

Action

Identified key business areas to pilot program

​

Created networks for each area to engage in the program along with a national social media network for women 

​

Conducted the design thinking diagnostic to determine key insights and experiences

​

Worked with business to brainstorm and create recommendations based on the insights

​

Experimented with recommendations to support development of inclusive culture

Result

Clear pathway on how to improve the experience for women in our networks

​

Better engagement with all our team members to improve culture overall

​

Piloting various initiatives that will then lead to an increase of female representation in our network

Lessons Learnt

Connection with our business leaders has meant this has been business led, rather than an HR initiative.

​

Engagement with the women's network has supported us in understanding experiences more deeply and has gained 

better connection for women to provide deep insights.

​

Prioritise the recommendations for change, develop and embed each one for a long term gain.
​