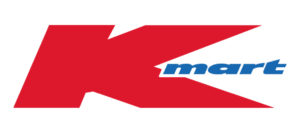 (1) Strategic alignment of gender equality with business priorities
(3) Gender pay equity (5) Support for caring
(6) Mainstreaming flexible working (11) Recruitment, Selection and Promotion
(12) Talent management and succession planning
Context

Kmart's mission is to make "everyday living brighter" for our customers and from a team member perspective to make sure Kmart is "A great place to work and grow together ". Achieving gender balance is both aligned with and contributes to achieving both objectives. In 2016 women reflected over half of Kmart's customer base yet made up just 28 percent of Kmart's Senior Retail Operations Leadership Team (Store Manager, Zone Manager and State Manager positions). Whilst women are Kmart's primary customer, at the time they were not meaningfully represented in the operational commercial execution and strategic decision making in the operational retail business.

At Kmart, our Store and Zone Managers are regularly and primarily selected and promoted into leadership positions from our internal talent pool and through structured succession planning. Team members are provided with opportunities to take part in training programs and leadership courses which act as pathways to Line Manager and Store Manager positions. In 2016 women represented 68 percent of Line Managers but only 33 percent of Store Managers and just 23 percent of Zone Managers. it was evident that female Line Managers were not progressing beyond Line Management positions into more senior store operations roles at the same rate as their male counterparts. Kmart explored the commercial, economic, and social benefits of diverse and inclusive teams, from better decision-making through to innovation.  Kmart took the approach of shifting its thinking from gender balance being the 'right thing to do', to the 'smart thing to do'. Kmart conducted listening sessions with team members to formulate a number of actions and in 2018 took part in a broader gender audit to evolve and grow the gender equity strategy.

Action

Strategic Business Priority: In 2016 Kmart launched a public target of 50 percent representation of women in leadership roles (450 hay pts and above) by 2025. In 2020 Kmart updated this target to 40 percent women, 40 percent men and 20 percent either gender or gender diverse team members in leadership roles across all functions by 2030. The evolution of this target allows for critical mass to be achieved in decision-making processes across all areas of the business, not just at an organisational level. Kmart is committed to upskilling the executive leadership team in the area of gender inclusion. This includes the General Manager of Stores attending annual gender equity forums prior to lockdowns. Gender Diversity was added to the key business objectives of state leadership teams ensuring that it forms part of the assessment of the performance of these teams and is understood to be an important focus for Kmart.
Advancement into Management Roles: In 2017 Kmart introduced a mentorship program titled "Women in Leadership". This program focused on developing the strategy, branding and leadership capability of participants. This program has since been replaced with a holistic mentoring program for men and women, which pairs mentors and mentees based on individual development needs. This year Kmart has introduced a training program titled "Inclusive Leadership" which focuses on developing inclusive behaviours of existing leaders and shifting mindsets from "fixing the individual" to improving systemic barriers such as environment, team structure, bias and team member experience. Talent mapping meetings are conducted with a gender balance lens, to ensure there is gender equity across succession plans and state-based targets are achieved.
Recruitment: Inclusive hiring practices have been adopted which include inclusive language within internal and external job advertisements and gender balance within shortlists. Targets for the in-house store recruitment team have been set to ensure interview pools meet the 40/40/20 gender diversity splits giving equal opportunity for people to progress
Annual Pay Equity reviews" Each year Kmart participates in a pay-gap analysis for like for like roles, taking appropriate action at each remuneration review. In 2020 Kmart achieved a less than 5% pay gap across all like for like roles which has since been maintained.
Caregiving Support: In 2019 Kmart introduced paid parental leave, offering primary carers 12 weeks of paid parental leave and non-primary carers 2 weeks of paid parental leave, regardless of gender. The paid parental leave offering allows for a parent to transition from non-primary to primary carer within two years of the birth and covers miscarriage, adoption and surrogacy. In 2022 Kmart made improvements to paid parental leave which saw eligibility reduce from 12 months to 6 months. An online support platform is available for team members at all stages of their caregiving journey along with a keeping in touch program and resources for leaders to better plan and prepare for their team members leave and return to work.
Flexibility : In 2020 Kmart introduced the Flexible working Policy – Flex where, Flex when, Flex well which took into account the varying demands of Kmart's workforce and the unique differences between each role and function. The policy and flexibility campaign aims to foster a culture where all team members have access to flexibility.

Result

In 2021 Kmart achieved 40:40:20 gender balance across all levels, states, and countries within retail leadership roles (Store Manager, Zone Manager and State Manager). Kmart's journey has seen representation of women grow from 33 per cent to 48 per cent across Store Management roles and from 23 per cent to 42 per cent in Zone Manager roles between 2016 and 2022.
Kmart continues to grow and evolve its gender equity strategy in line with external research and internal findings such as 'Engagement Surveys'.
​