By Gary McCartney, McCartney Design
To disrupt is to get noticed. In the three-dimensional world of physical retail, the best form of disruption is one that challenges our existing perceptions, and to effectively do that, one or all of the senses must be engaged.
S

uccessful retailers are engaging the senses in different ways and unusual combinations
Seeing is the most obvious sense associated with retail. In a cluttered retail landscape, cut-through is key to grabbing the customers' attention. Galeries Lafayette on the Champs Elysees in Paris have done that in style with their entrance- a glowing tunnel of light that not only gets cut-through but arouses curiosity. It serves as a "decompression zone" between the busy, noisy streetscape and the wonders inside- and is a great Instagram moment.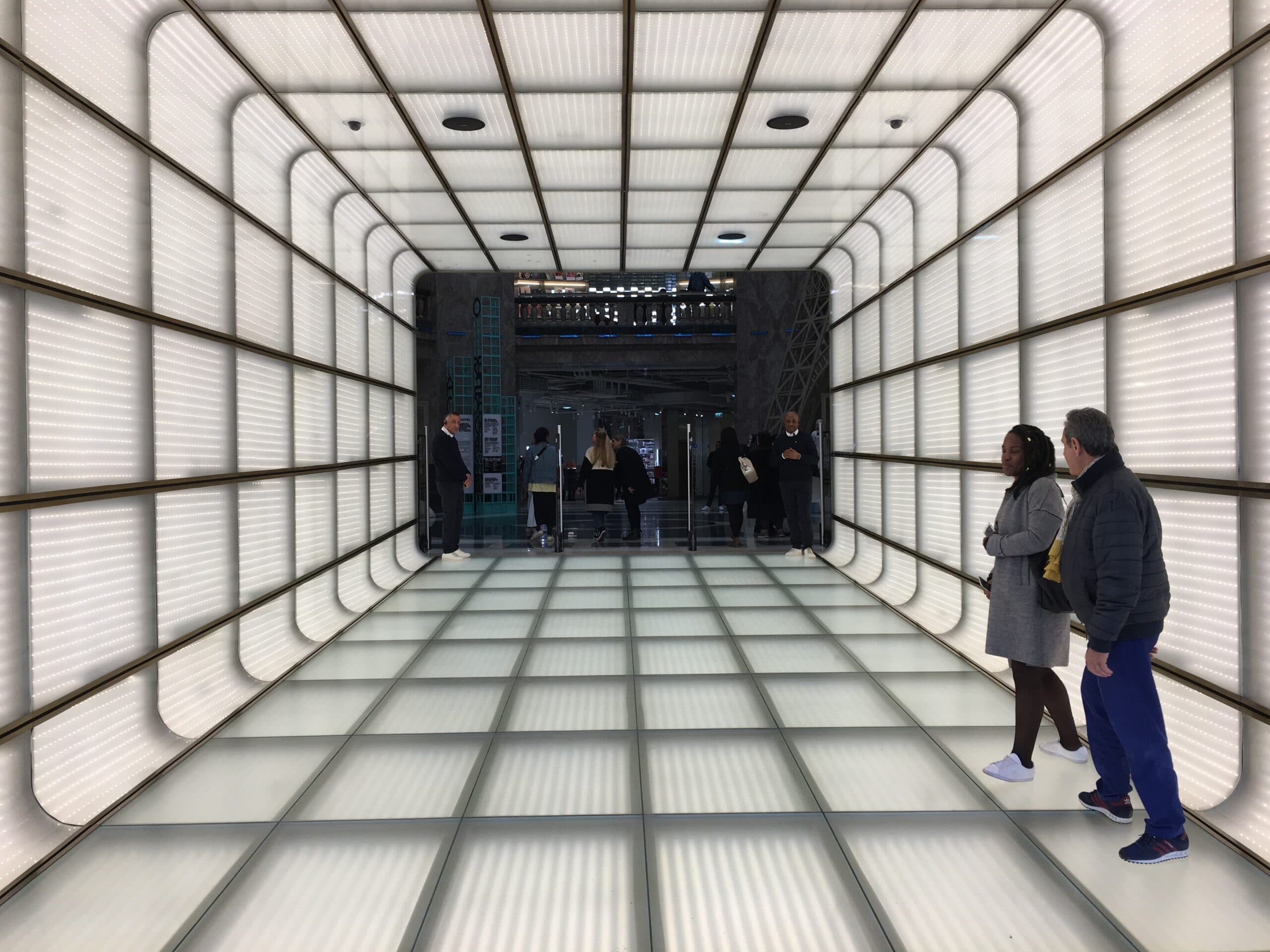 Music has long been known to be an essential in stores – if it's right, you tend not to notice it, but it enhances your emotional state. Or you might love it and Shazam it. If it's wrong, you notice it and it jars to the point where it's uncomfortable- imagine death metal at the pharmacy. If it's not there at all it's as if the store was closed. But perfumer Miller Harris in London's Coal Drops yard has combined sound and smell in a unique way. Record-shop-like listening booths provide an aroma and a sound associated with it- for example woodland sounds with a fresh forest-based scent. Both smell and sound are hugely evocative- combining them both is an interesting and powerful idea. This adds to the intense colours in store to create a hugely sensuous environment around the merchandise.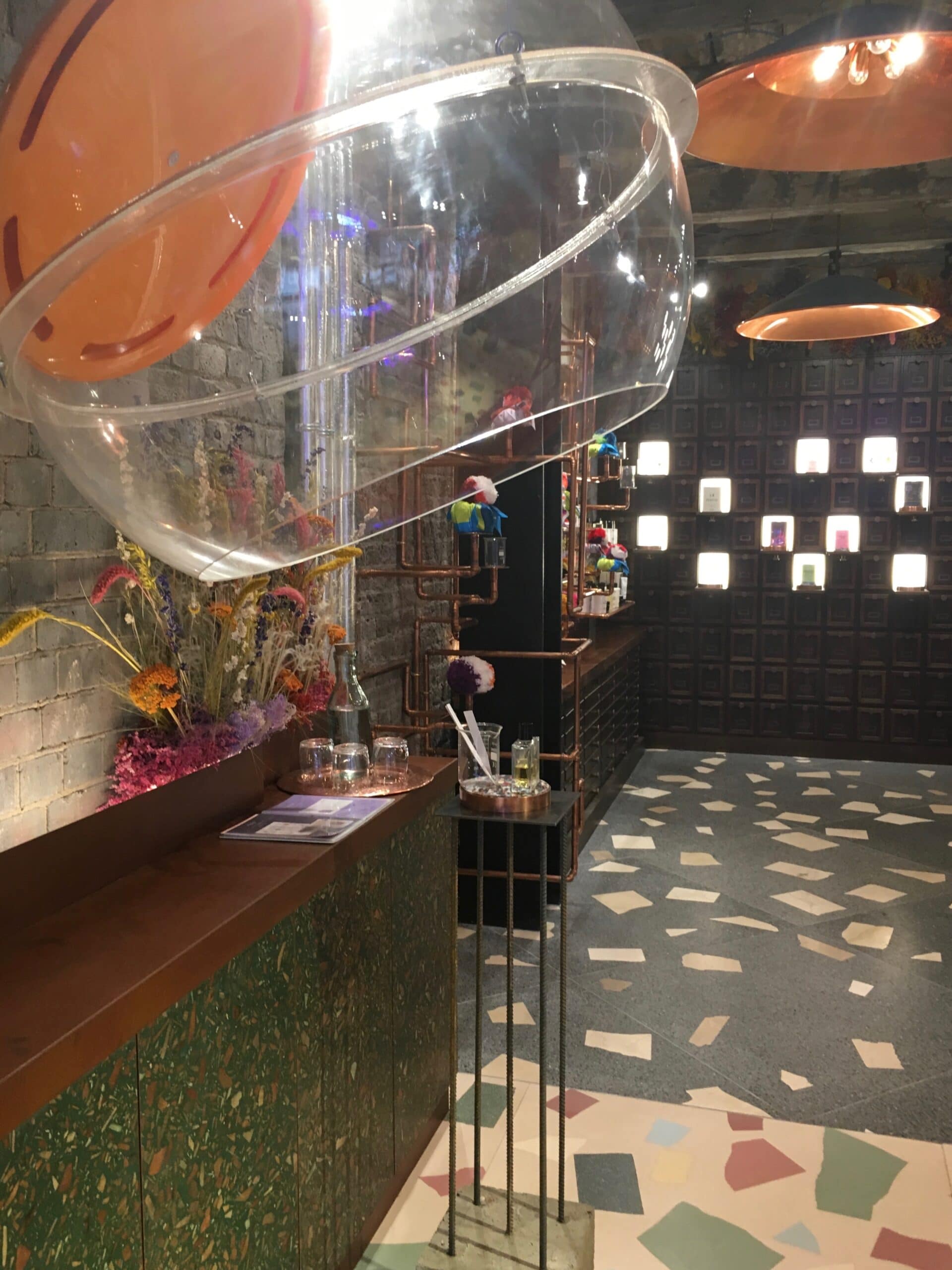 Retail experiences are tactile. Experience shows that touching a product is one step towards buying it. In fact, a colleague of mine who was in the skin care industry told me that the secret to sales was getting your customers' hands in the sink. The sink is a prominent feature in all skincare environments from Aesop to Rituals but the award for biggest and best goes to L'Occitane in their London flagship, where the sink resembles the centrepiece of a village square in Provence.
Tasting the product would seem to be the province of food retailers- chocolatiers, for example. But L'Occitane on the Champs Elysees have added taste to their multi sensual experience by incorporating a Pierre Hermé macaroon bar with a full dessert menu. Desserts and skin care might not be an obvious combination, but it definitely appeals to a tourist-based audience in the centre of Paris and the place is packed.
It's in L'Occitane on London's Regent Street that the five senses come together. It's a hugely colour packed environment, with lighting that enhances the colours of Provence. In store music harmonises with the visual environment. The architecture itself is built partly from L'Occitane's natural ingredients- there are columns of lavender, lemons and almonds. There is the aroma of all the natural ingredients and the merchandise itself, and the flavour of the delights of the Pierre Hermé café. And of course, you can feel the running water on your hands that takes you back to that square in Provence.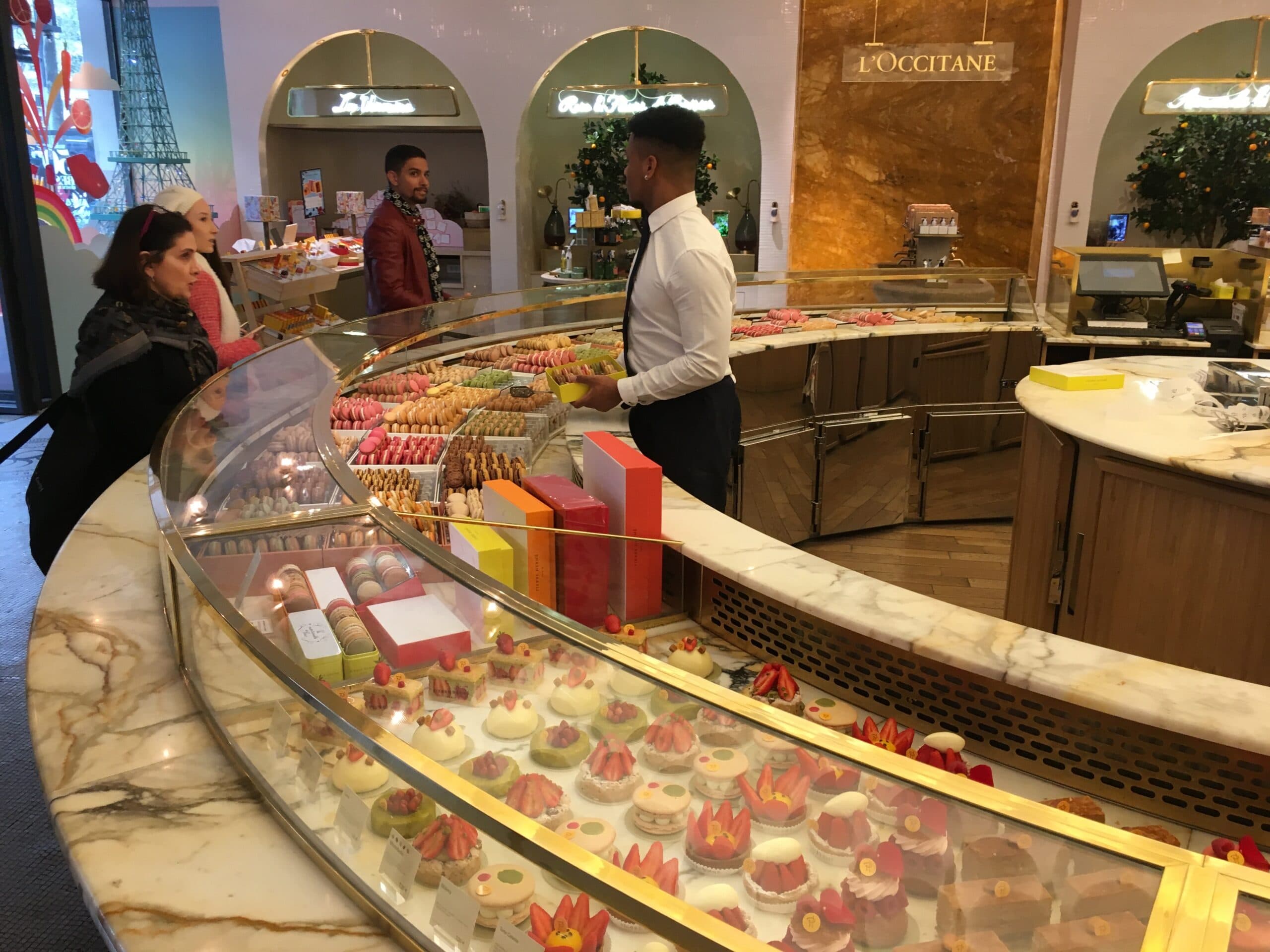 Our senses contribute to our emotions. In a retail environment we should be looking to stimulate as many of the senses as possible and try to do it in new and innovative ways, combining two or more senses to provide personal and intimate communication with our customers. Something they can't find online.
Gary McCartney is the owner of McCartney Design, who specialise in the design of retail and hospitality environments. Find out more at www.mccartneydesign.com.au