Engagement with customers lays behind the success of pop-up shops.
"It seems everyone is racing towards selling online and thinking online sales is the answer. From what I've observed though, it's only part of the answer. Online shops typically are missing one essential factor – human interaction and engagement," said Business and Communications expert Mike Irving.
The solution to providing human interaction is a model where we can sell goods online, but also engage personally. Some brands have found ways to establish connections via online engagement, but another way of going about it is through a pop-up shop. Pop up shops allow retailers to engage with customers at a fraction of the cost of leasing retail premises.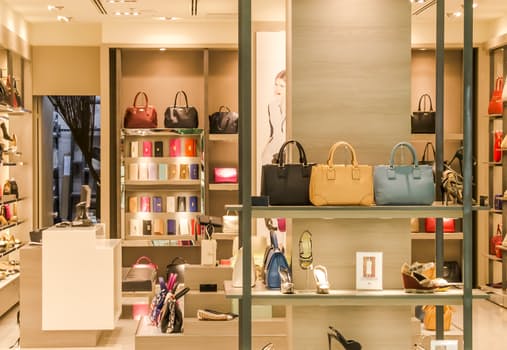 A great example of this in action right now are the sales of 'fidget spinners', a global phenomenon. 'Fidget Spinners' are being sold online as well as pop up shops in shopping malls and outdoor events.
"Kids watch videos of fidget spinners and then they see them at a stall where they can touch, feel, try and before you know it, parents are buying them and it's a multi-million dollar global industry," commented Mr. Irving.
One of the richest men in the world, Warren Buffet, recently made the claim that the department store of the future will be online, and he's sold out almost entirely of his traditional retail shares in companies like Walmart. Online seems to be the way of the future, although customer engagement and communication still remains a crucial part of the equation. With the rising trend of pop-up shops and online retailers taking the opportunity to engage their audience face-to-face, it seems to be true.
"Pop-up shops are just a way to further that connection and allow your customers the chance to meet you and see what you're all about. If you already have a good following, then the novelty of a temporary pop-up shop where there's a limited window of time to come check out your products will also create more of a sense of urgency with your audience and increase the chances of a great turnout."
If you're an online retailer who's considering a Pop-up Shop, here are a few suggestions from Mike to help ensure it's a success:
Promote it. Especially if you already have a great facebook, twitter, and/or Instagram following – let everyone know where you will be and when. Let them know you want to meet your customers.
Connect with people as quickly as possible. A great way of achieving this is by asking questions. Instead of showing customers what you have, ask them what they are looking for, what they want, and then pay thoughtful attention to their answers. Take a genuine interest in your target audience and the connections can then become effortless.
Be authentic. This one may seem obvious, and it's still worth stating. Your customers are there to meet and engage with you, to find out what you're really about, so let them.
In Sydney and Melbourne, 20% of the high-street retail space in the CBD is made up of pop up shops, according to Colliers International retail leasing.
A pop-up store can be a fantastic way to engage with new customers and re-engage with existing ones while raising brand connection, and it can all be done at a minimal cost.