When it comes to supporting retailers, the industry and the community, there's no time like the present.
In business, it's easy to get caught up in numbers, trends, sales targets, and while these are important assets to be aware of in any business, the important things like support, encouragement, and giving back to your community can fall to the wayside.
One retailer who is aiming to change this dynamic is Chelsea McIntosh, the owner of family-owned and operated business Spoilt Gift and Homewares.
Leading and mentoring a team of forty employees, Chelsea is an innovative retailer who enjoys creating support networks amongst fellow retail peers to enhance her business as bricks-and-mortar- in the changing retail environment.
She recognises the importance of working with fellow retail peers to build a strong network of retailers who share ideas and help one another and works with non-profit organisations to provide greater opportunities for the community to join the retail industry.
Chelsea shares how getting involved in your community can lead to success in both business and in life.
Tell us about your retail journey; Explain how your vision has changed from your first job in the industry to your current role.
When I first started in retail, I didn't see it as a career. I studied hotel management and marketing and eventually moved to an office role in the retail industry. This change made me realise my passion for retail, and the idea of starting something within the retail sector that was my own began.
Now having a successful business with eight stores, I see my business as much more than just a shop. We have created our own community within Spoilt and have a strong and loyal customer and staff base. Working in retail has also opened other doors, such as working with charities and community entities, to create supportive networking groups within the industry.
My role has also allowed me to expand and assist my family's wholesale business (Urban Products) as being an integral part of their buying and product development team. From this and my role at Spoilt, I have recently had the opportunity to work with two staff members from both businesses and start a side project called Trends by Three. We follow trends in the retail landscape closely, both locally and internationally, and share this on our Instagram page.
What does retail mean to you, and what was your first role in retail that inspired or led you to be part of the retail industry?
I've been in retail and hospitality since I was 16. It wasn't until I left for an office role that I realised how much I missed customer service. Building the relationship and making someone's life easier by helping them find a solution or product is something that I thrive on.
What inspired me to open a store was working in the city and realising not only did all the workers need a solution to their retail needs, but they also needed a break from the computer. A place they could comfortably browse, chat with colleagues, and of course, sometimes impulse buy.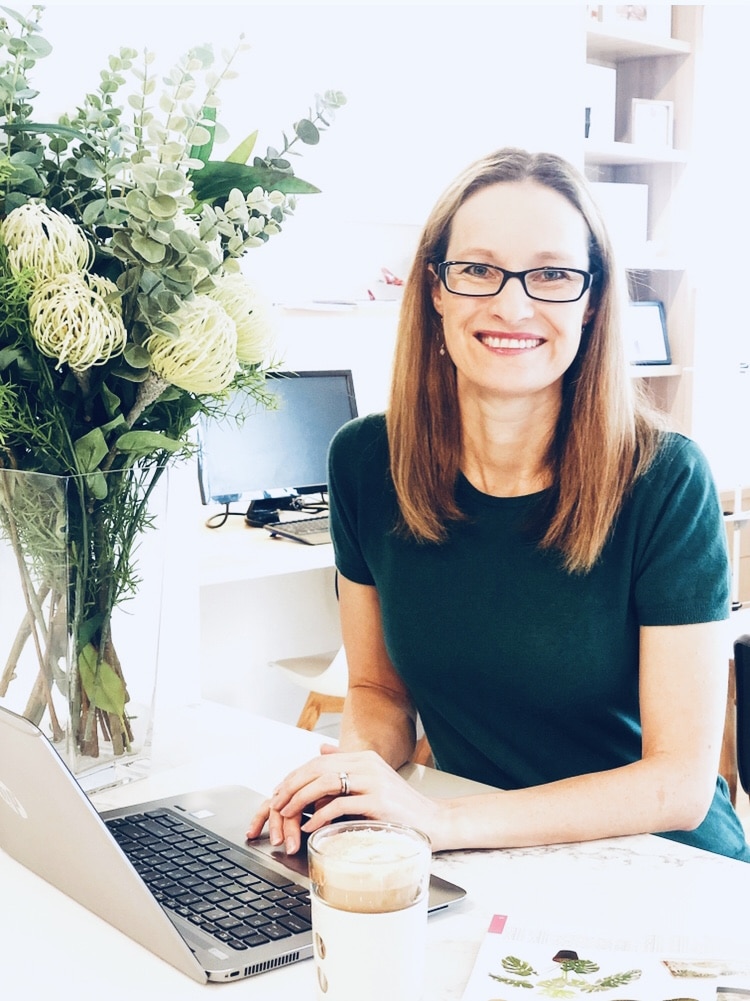 Over the years, retail has come to mean job security for me and an opportunity for my staff. Being responsible for providing jobs for forty staff is important to me. As most of my employees are women, my role allows me to empower my team to go above and beyond their capabilities.
There is a lot of hard work and opportunity to grow in the fast and ever-changing environment that the retail industry is in. As Spoilt expands, it gives us the opportunity to create more leadership roles for our team members.
What are some of the greatest highlights in your retail career so far, and why?
A great highlight in my career so far was gaining recognition as an integral part of the Melbourne community with the Melbourne Lord Mayor Bronze Commendation award for over ten years' service to the retail industry in 2016.
The business was also awarded the 2018 eftpos Independent Retailer of the Year (5+ Stores) Award, and most recently I was awarded the 2019 Rest Retail Business Woman of the Year at the ARA Australian Retail Award. Winning these awards has meant a great deal to me both personally and professionally.
Another career highlight was to see how conversations I've had with St Kilda Mum's CEO Jessica Macpherson has helped their charity to really take-off.
When they were first starting and weren't sure they should expand to a warehouse, I spent a lot of time with Jessica, brainstorming, and giving her the encouragement she needed to take the next step. It has filled me with pride to see their charity continue to thrive. Jessica is such a fantastic mentor and friend, and she has inspired a vision for our future at Spoilt, so we are very thankful for her continued support.
Tell us about the current mentoring programs you're involved in.
I've mentored one of my staff members who started with me as a freelancer assisting with the social media side of the business. She has now taken on a full-time role and joined me for buying trips nationally for Spoilt. I have shown her different aspects of the business to help her learn how a business runs outside of just marketing.
I have another staff member that I saw potential in and mentored her to help her career grow. She has gone on to work for my family's large gift and homewares wholesale company as the creative director. I have guided her through the buying and product development side of the business internationally.
Over the past 12 months, I have been part of a retail group with four women in the industry. In this group, we meet regularly to brainstorm, collaborate, support, and mentor each other. This network is an honest and safe environment to hear similar experiences and to work together to overcome issues.
I have also recently joined various Facebook groups that are related to both retail and being a businesswoman. This has allowed me to provide advice and experience to others and even ask questions to other retailers to help make marketing and business decisions, with often tried and tested feedback.
How do you inspire others to achieve their goals, both personally and professionally?
I believe in giving honest and tactful feedback. I think that if you don't agree with something, then you should always provide a solution or an example of how it could be done better.
To do this, I draw on my personal experience and share these to help create a better understanding. I think it's imperative to support friends and colleagues by attending events and congratulating them. It feels good to support others, and I strive hard to do this.
I like to share this news between my networks and also try to connect with people to work together and help each other. I try not to be a closed book, and I really enjoy assisting others to be successful!
What advice would you give to young women beginning a career in the retail industry?
If you're opening a store, do your research and understand the cost and revenue you will require to break even. This industry is tough, but it's also rewarding. I think young women should surround themselves with businesswomen to bounce ideas off and learn from past experiences.
This can be one on one or simply by joining some of the great business Facebook groups that are available.
I also believe you should continuously measure your business and KPI's, have a point of difference. Create a good team to support you, and, most importantly, support each other. Work hard, and you will be rewarded.
Lastly, what you would like your retail career pathway to look like over the next 3-5 years? And how do you plan to achieve this?
My priority is to ensure that my bricks-and-mortar stores are stable in this tough retail environment, going back to basics and focusing on our customer service and our unique product mix.
By doing this, I hope to turn our brand into a national household name through strength in our online presence, excellent customer service, and brand loyalty. In helping me achieve these things, I see the importance and benefit of networking with other like-minded retailers.
Many retailers don't have the time or money to invest in learning the ever-changing social media platforms, the best business practises, merchandising, stock management, and other vital aspects that they may overlook when deciding to open their store. In the future, I would love to provide other small businesses with a platform that would give free and or affordable help in the form of short videos and training modules.
Something else I am working towards to give my role in retail more meaning is to have the ability to step out of business a little and work closely with a charity as an advisor or possibly a board member.
Although retail is changing and can be very challenging, it can also be very rewarding. One thing I've realised this year is to stop seeing change as a threat and to embrace it as an opportunity. Change has allowed our business to reflect on what is working and what is not. Consumer behaviour is constantly evolving and opening new doors, whether it's different sales channels or ways of marketing.
For more information on Chelsea or Spoilt Gift and Homewares, visit www.spoilt.com.au. To read more inspiring stories from exceptional female leaders in retail, visit the Australian Retailers Association's Women in Retail Series at www.australian-retailers-association.com/women-in-retail-series