On Friday last week the Australian Retailers Association (ARA) issued a submission to the Fair Work Commission (FWC) regarding their proposed two-stage transition for the Sunday penalty rate reduction.
This submission proposed permanent and casual Sunday penalty rates be reduced to 175% from 1 July 2017. The second stage of this phased arrangement proposed permanent Sunday penalty rates be reduced to 150% from 1 July 2018.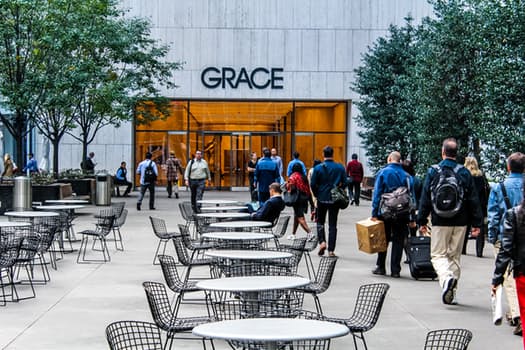 Russell Zimmerman, ARA's Executive Director said this phased approach will assist retailers in employing more staff and sustaining growth in the retail industry.
"Implementing this penalty rate reduction correctly is not only critical to the industry, but to everyone in the sector," Mr Zimmerman said.
"This transitional structure will allow retailers to start trading longer, employ more staff, increase staff hours and improve turnover."
The ARA submission also outlined their strong belief against Take Home Pay Orders as they believe it will be an unmanageable process and will not be a legally available mechanism for the Commission.
"We want this Modern Award to succeed, and allowing Take Home Pay Orders will add an unnecessary administrative burden to those involved in the application of this pay arrangement, and those working within the industry," Mr Zimmerman said.
Based on the ARA's evidence presented before the Commission, this transitional structure will leave no, to very marginal, negative impact to employees in the industry, and balances the need to mitigate the impact against the many benefits of implementing the changes in full.
The ARA has been working to ensure that Federal Parliament does not interfere with this independent and fair process set up by Bill Shorten and Julia Gillard.
"With a July 1 implementation date, the first to benefit from these changes will be small businesses and those operating under the General Retail Industry Award 2010," Mr Zimmerman said.
The ARA said retailers were pleased that the Government is holding strong on the Commission's independence along with the major pro-small business crossbench Senators, Members and Parties.
"We urge the Labor Party to work with businesses to increase prosperity and flexibility in the retail sector which will grow business, jobs and overall wages through increased trading," Mr Zimmerman said.
The FWC sought submissions on transitional arrangements today on the best way to implement penalty rate changes before making its final decision on how best to transition. The ARA has lead the case and worked with Master Grocers Association Independent Retailers and the Franchise Council of Australia in supporting the case.
To view the ARA's full submission to the Fair Work Commission, please click here.
For more informatin oregarding this submission or the penalty rates reduction ARA members can contact the ARA Employment Relations Team on 1300 368 041.
Find out more information about ARA Membership here.