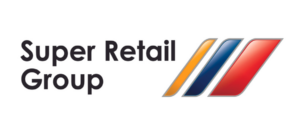 (9) Professional development, networking, mentoring and sponsorship​
Initiative Description

Super Retail Group introduced a personal and professional development program for men and women, called 'Voice of Influence'. This program was designed for senior leaders and can be targeted to a group need or an individual need. ​

For women across the organisation, the program acknowledges and addresses organisational and personal realities faced by women, that can act as barriers in the workplace. The program creates and develops a supportive network of women to 'raise each other up' across the business. It also provides participants the opportunity to find and develop their voice and write their own stories, without limits and regardless of leadership aspiration.​

Context

The lifestyle, auto and outdoor brands of our business are traditionally male dominated industries. This is reflected in our customer base and, historically, reflected in the workforce and leadership profile. The team needed some tools to allow for each voice at the table to be heard, and to help each individual more effectively influence their audience. In doing so, this would be in service of an inclusive culture as well as support a more empowered and diverse pipeline of talent in the organisation.

Action

The executive leadership team sponsored two programs: one coaching program for the entire Senior Leadership Team and one exclusively for female team members. We engaged world-renowned voice coach, Lucy Cornell, to develop a four-part program that included an assessment for a starting point, masterclasses for development, and smaller group sessions culminating with a public pitch.

Result

All senior leaders completed a full day program and a further 20 team members completed an individual coaching program to prepare for an upcoming and more impactful experience (e.g., executive, board, internal or external speaking event). The program underpinned a mindset and physical change to more common and inclusive meeting behaviours, e.g. passing around the speaking "conch".​As a result of the Women @ SRG program, a network of 150+ women have progressed through the program. Each of these team members have pitched their ideas or challenges to their leaders and shown their personal and professional growth as a result of the program. The program has 'shone a light' on the talent in our organisation and given rise to big and small improvements that are now being shared in forums across the business.

Lessons Learnt

Permission to lean in – Program participants are constantly challenged with the need to deliver in their roles as well as dedicate time to their development. Leaders of the participants and the executive team have shown their support for the programs and given their team permission to lean in and commit to the program.​
There is equal responsibility for organisations to equip leaders with the knowledge and impact of ensuring each voice at the table has an opportunity to have an influence and be heard, as much as there is for an organisation to develop great communicators.​
This development program is very personal and it has formed the basis of a strong network for 150 alumni to look out for each other, raise each other up in sessions and make sure that their ideas are heard.
​